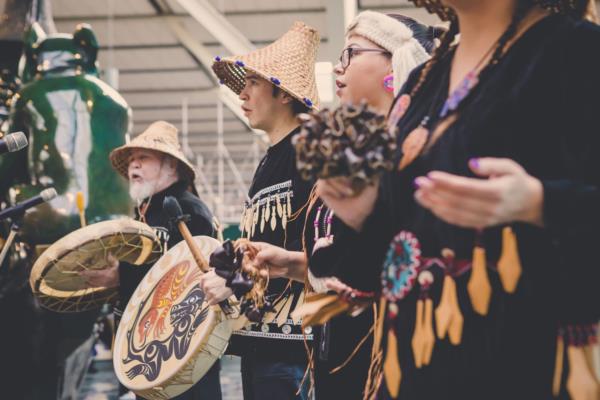 Full Circle: Talking Stick Festival is returning to YVR for its annual festival performance, on Saturday, February 17, from 12:00 p.m. to 2:00 p.m.
Join us to experience an array of traditional and modern indigenous performances, from Indigenous rapper, JB the First Lady, to folk singer, Norine Braun. The event will be held at the Spirit of Haida Gwaii: the Jade Canoe, International Departures, Level 3, across from the International Food Court.
2018 marks the 17th annual Talking Stick Festival, produced by the Full Circle First Nations Performance Society and runs from February 13 – 24 at various venues around Vancouver. The organization was founded in 1992 by interdisciplinary artist and Indigenous art leader, Margo Kane and strives to create opportunities for Indigenous artists. Believing in rooting art back into the community, they want to provide Aboriginal artists with platforms to express their life experiences through their art form.
To learn more about Full Circle and the other performances at this year's Talking Stick Festival, please visit Talkingstickfest.ca