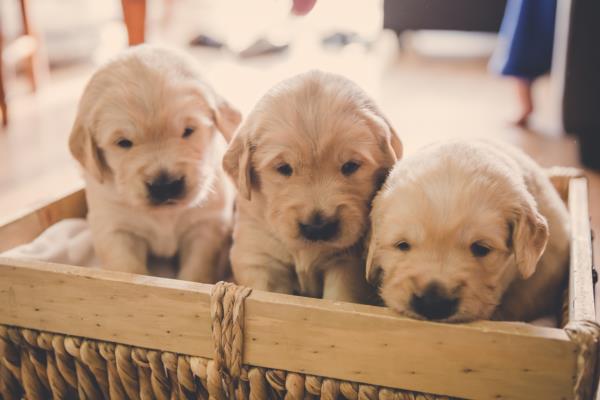 Last week, we put out a call for our community to help us name a litter of puppies as part of our partnership with Pacific Assistance Dogs Society (PADS). We asked for the best YVR themed puppy names and put them to a vote on Monday, March 28.
Well, we've done it! We received hundreds of votes for our PADS puppies and we are pleased to introduce for the first time: Amelia, Wilbur and Orville! A big thanks to everyone who shared name ideas with us and voted.
YVR is proud to support causes that promote inclusivity, universal design and access to opportunity. Partnering with PADS will help change lives, one dog at a time. PADS breeds, raises and trains certified assistance dogs, partnering them with people living with disabilities. These life-changing companions are specially trained to aid people living with physical or hearing impairments.