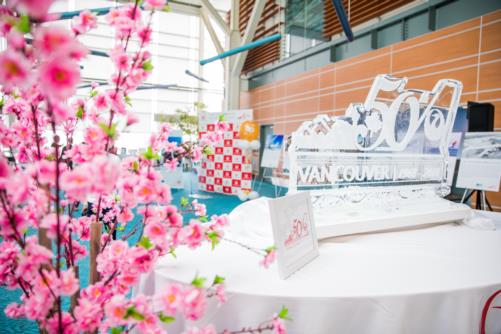 Kon'nichiwa!
This past week, YVR and Japan Airlines (JAL) celebrated 50 years of service between Vancouver and Tokyo. As a unique and important connection between Canada and Japan, we commemorated the occasion with a special ceremony.
With YVR's President and CEO Craig Richmond and JAL Senior Vice President of the Americas, Kiyoto Morioka on hand, a special gate event was held on September 10 which featured a ceremonial ribbon cutting, a showcase of historic JAL artifacts, and of course, lots of cake. At the conclusion of the ceremony, JAL Flight 18 was sent off in style with lots of waves and smiles to go around.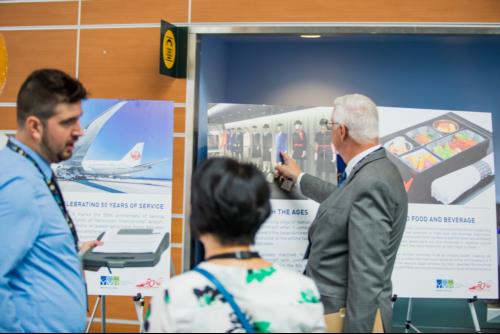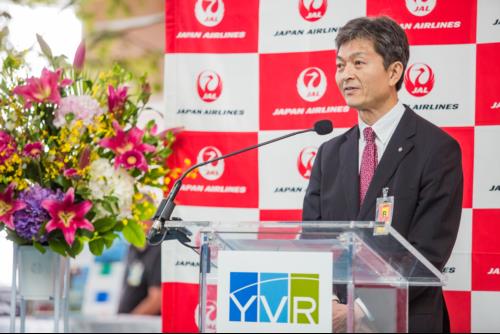 JAL began flying this route in September 1968. As the first Asian carrier to serve Vancouver, we are proud to partner with an incredible airline that is renowned around the world, recently achieving a 5-star rating from SKYTRAX and consistently providing top notch service to its passengers, not only at YVR but all around the world. This connection goes far beyond just a flight. It is a symbol of many years of friendship and a signifier of the important social, cultural and economic ties between our two countries.
In celebration, YVR also gave away a pair of tickets from Vancouver to anywhere JAL flies in Japan. We look forward to our continued partnership as YVR continues to grow in the many years to come.
Domo Arigato!