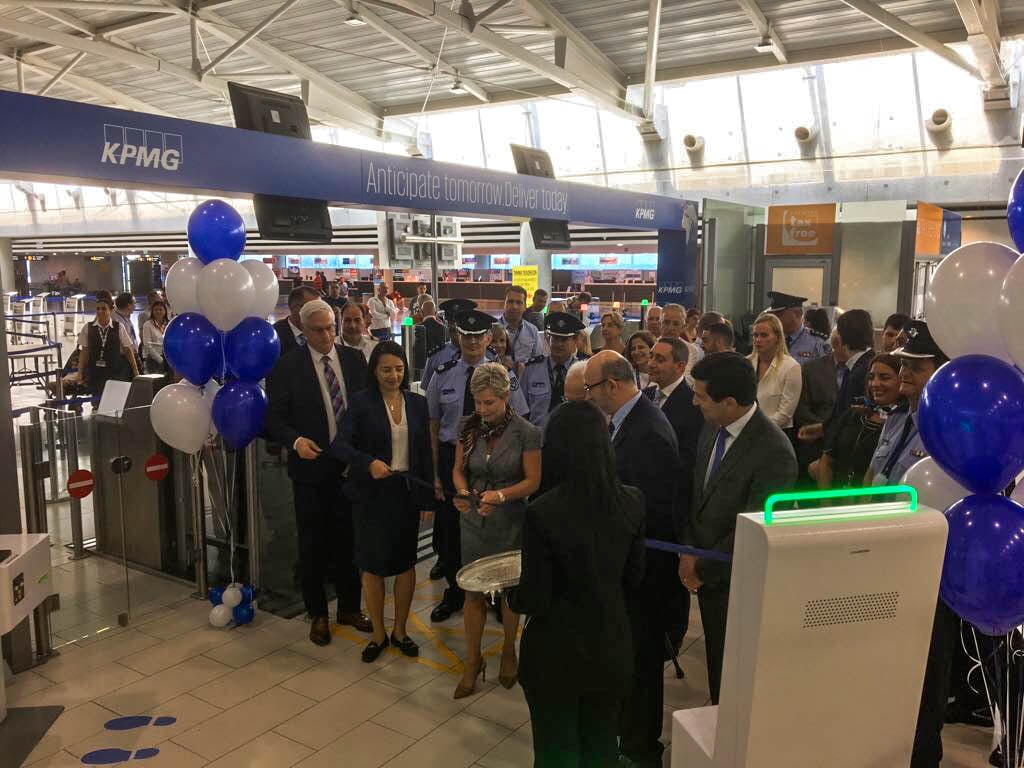 Some exciting news for YVR today – our very own Innovative Travel Solutions (ITS) celebrated the installation of 74 BorderXpress kiosks at Pafos International Airport and Larnaka International Airport in Cyprus. This marks a major milestone for not only ITS but also the whole industry as this marks the first implementation of permanent kiosks for Entry and Exit border control in all of Europe.
BorderXpress uses self-service biometric-enabled kiosks to expedite the border clearance process without compromising security. This home-grown technology has proven success in 39 other airport and seaport locations across North America and the Caribbean and allow ports to increase passenger traffic and reduce wait times – all without having to add additional space or staffing resources. BorderXpress kiosks provide a modern and efficient experience, and are a smart choice for airports and governments as they help to reduce overall operating costs and allow airports to expand passenger traffic without having to add additional space or staffing resources. The kiosks also free up border security officers to focus more closely on enforcement and intelligence efforts.
With this most recent sale, we now have more than 1,500 kiosks in 41 airport and seaports across the world and have processed over 181 million passengers and counting.