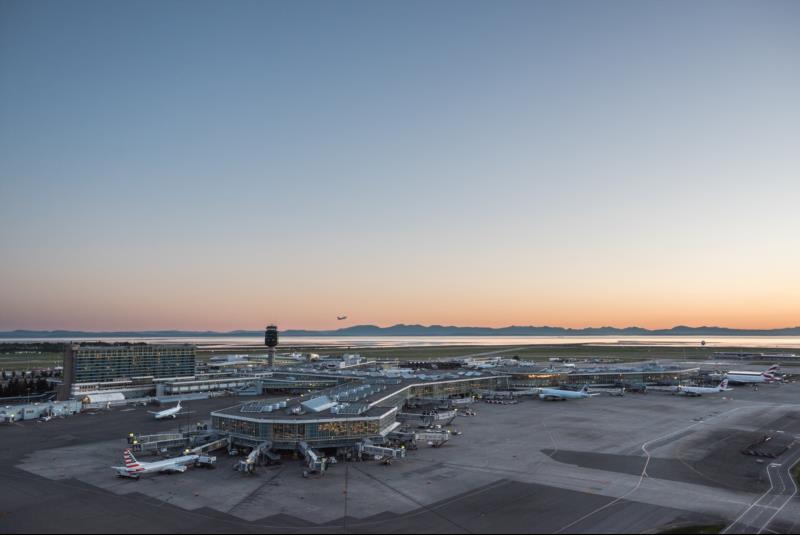 There are so many unique and exciting career opportunities currently available at Vancouver Airport Authority! YVR is a dynamic workplace filled with passionate people who are dedicated to connecting BC proudly to the world. You can see all of the positions available on the careers section of our website and a few of the hot jobs currently available below. Join the team today and help us fly in to the future!
BRAND CURATOR
Reporting to the Manager, Brand Marketing, the successful candidate is talented and ambitious and will help in the development of strategy and execution of an exciting vision for our growing airport. This opportunity will provide the right person with a chance to manage the largest privately owned collection of Indigenous art on public display, develop and introduce year-round musical entertainment, search out the coolest and most unique temporary design and art installations and help set YVR apart as a destination airport.
Our ideal candidate has an eye for design and can directly transform high-level requirements into beautiful, intuitive and functional products. You have sharp attention to detail, can manage a full year of seasonal campaigns, digital media installations and contracted service providers. Above all, you have excellent relationship building skills working cross functionally with teams and stakeholders. Apply here.
SENIOR ENVIRONMENTAL SPECIALIST
Join our award-winning ENV team! We have a permanent, full-time opportunity for a Senior Environmental Specialist in the Environment Department. Reporting to the Manager, Environment, the successful candidate will be a key member of a multidisciplinary team who is passionate about creating environmental change and is looking for an opportunity to work on interesting and varied environmental projects.
Key responsibilities include:
The successful candidate will use a unique combination of exceptional people skills and analytical ability to lead and contribute to program areas including, but not limited to:
Environmental auditing and assessment
Hazardous materials, waste, energy and water management
Environmental conservation & reduction strategies
Environmental training and awareness
Sustainability
HEAVY DUTY MECHANIC
Reporting to one of the Managers, Maintenance Services, and working as part of a multi-trade crew, the successful candidates will ensure that YVR standby generators and all related equipment are in compliance with applicable codes, life safety and Airport Authority standards.
Key responsibilities include:
Maintaining and repairing diesel generator sets and other mobile equipment
Monthly systems testing of life-safety diesel standby generators and auxiliary equipment
Diagnosing faults or malfunctions using computerized and other testing equipment to determine extent of repair required
Adjusting equipment and repairing or replacing defective parts, components or systems, using hand and power tools
Testing repaired equipment for proper performance and to ensure that work meets manufacturers' specifications
Cleaning, lubricating and performing other routine inspections and maintenance work on equipment
Interpreting technical manuals relating to manufacturer specifications and warranty requirements
Keeping records of inspections and service work performed
Demonstrating knowledge of the occupational hazards and safety precautions applicable to the work of the trade
As part of a multi-trade crew, tasks will be assigned to other facility equipment (e.g., bridges, doors, etc.), as required