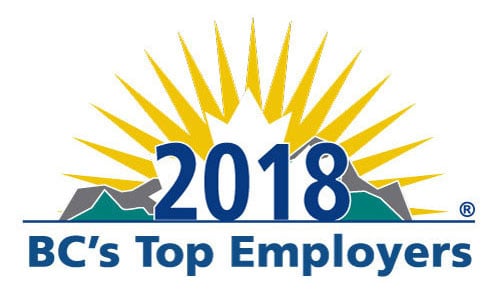 Are you looking for a new challenge or a new career opportunity? As YVR continues to grow, we are looking for help. There are currently 25 openings for jobs ranging from an Executive Assistant position to Senior Project Engineers. Here are five jobs we'd like to highlight:
Technical Specialist - Permits
Join our engineering team and help direct and control YVR's Facility Permit Program for all new construction, facility alterations and/or civil work. The Technical Specialist will be responsible for administering the Engineering Services permitting process, providing technical support to project managers through retrieval of past permit documentation, detailing project design requirements and permit submission requirements. To find out more about what this job entails, click here.
Leasing Assistant
Our Commercial Leasing team needs help! The successful candidate will provide support for the management, planning and administration of leased spaces within the Vancouver Airport Property management LLP (VAPM) and Cargo & Business Development (CBD) portfolios. You will be maintaining the database of VAPM and CBD leased and vacant areas, ensuring that inventory is properly managed and reporting is kept up-to-date as well as preparing and managing communications with tenants on lease requirements and site visits. Read more about this job here.
Heavy Duty Mechanic
This opportunity is a permanent, full-time position in YVR's Facility Maintenance Duty Department. Working as part of a multi-trade crew, the successful candidate will ensure that YVR standby generators and all related equipment are in compliance with applicable codes, life safety and Airport Authority standards. Key responsibilities of this job will include diagnosing faults or malfunctions using computerized and other testing equipment to determine extent of repair required and monthly systems testing of life-safety diesel standby generators and auxiliary equipment. More info here.
Millwright
Our Maintenance team is looking for somebody to perform all aspects of preventative and corrective maintenance on various systems within the Airport Authority Buildings and Assets. Your main responsibilities include repairing and maintaining mechanical and electrical equipment. This includes passenger loading bridges, generator sets, various mechanical systems, hydraulic systems and pneumatic systems. Read more about the job here.
Legal Department Assistant
Our Legal Department has an opportunity for a permanent, full-time Legal Department Assistant. Key responsibilities include assisting the lawyers with preparing legal documents and correspondence, providing word processing assistance to the legal team including formatting documents and processing revisions. You will also be assisting in managing the day-to-day operation of the document managing system including opening electronic files and conducting BC Online searches. If you're interested in this job, we encourage you to apply!
Don't forget, if these jobs aren't the ones for you, we still have 20 other job opportunities. Go to yvr.ca/careers to find out if there's something for you!