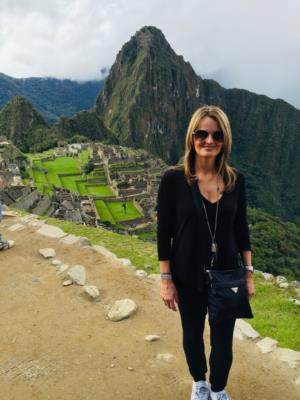 Add Peru to your travel list, because you can now fly abroad AeroMexico with only one short stop from YVR.
Peru is a biodiverse country in South America that's home to a section of Amazon rainforest, as well as the ancient Incan city, Machu Picchu.
Peruvian territory was once home to several ancient cultures, from the Norte Chico civilization in 32 BC, the oldest civilization in the Americas, to the Inca Empire, the largest and most sophisticated civilization in pre-Columbian America.
Today, there are many archaeological monuments and regions displaying these old times that can be visited by tourists. The most popular of these regions is Machu Picchu, which is rich in archaeological sites, including the Sacred Valley, Inca Trail and colonial city of Cusco. On Peru's Pacific coast is Lima, the capital, with a preserved colonial center and important collections of pre-Columbian art.
According to a Peruvian government study, the satisfaction rate for tourists after visiting Peru is 94%. There are many different activities for tourists to experience, such as visiting archaeological monuments, ecotourism in the Peruvian Amazon, cultural tourism in colonial cities, as well as simply hitting the beach.
Here a few sights and activities I would recommend:
Machu Picchu
Don't miss the ancient Incan citadel set high in the Andes Mountains, as well as the surrounding Sacred Valley, the town of Cusco and the ancient city of Machu Picchu. Together, these sights formed the heart of the Inca Empire.
Nazca Lines
If you're looking for some more history, considering the Nazca Lines in southern Peru. These are a group of pre-Columbian geoglyphs etched into desert sands, covering an area of nearly 1,000 sq. kilometers. There are about 300 different figures!
Colca Canyon
For another active adventure, hike the Colca Canyon, a river canyon in southern Peru that is famed as one of the world's deepest. The landscape consists of a green valley and remote traditional villages with agriculture that predates the Incas. If you really want some adventure, you can even go rafting here.
Moray
Visit Moray for an incredible archaeological site. Just northwest of Cuzco, on a high plateau at about 3,500 metres, this site contains unusual Inca ruins, mostly consisting of several terraced circular depressions, the largest of which is approximately 30 m deep. No one knows how or why they are there!
Taquile Island
Take an afternoon and head over to an island in Lake Titicaca, 45 km offshore from the city of Puno. With only about 2,200 inhabitants, the Taquileans are known for having created an innovative, community-controlled sustainable tourism model, offering home stays, transportation, lodging for groups, cultural activities, local guides and restaurants.
Paracas National Reserve
For more natural beauty, the coastal Paracas National Reserve will not disappoint. It spans desert, ocean and islands and is home to wildlife like sea lions, dolphins and migratory birds. There are even sandy beaches such as La Mina and Mendieta. Be sure to visit the Paracas Candelabra geoglyph, a huge hillside etching of mysterious origins sitting on the Paracas Peninsula.
Happy travels!
About Claire Newell
Claire Newell is a travel expert, author and a recognized authority on the international travel industry. She is the founder and owner of Travel Best Bets, one of the largest agencies in Canada and the best-selling author of Travel Best Bets – An Insider's Guide to Taking Your Best Trips, Ever. She has appeared in top broadcast and print media throughout U.S. and Canada over the last 22 years, including Canada's Global TV network, NBC's Today Show, Fox & Friends, CNN, and others. Claire also writes regularly for print and online publications including Readers' Digest, Today's Parent and more.