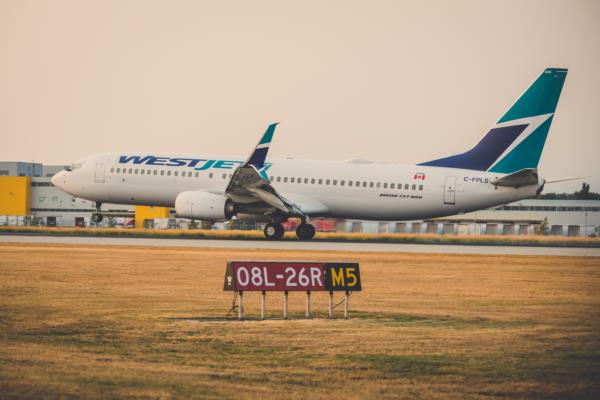 Are you starting to think about a new vacation spot for the upcoming summer months? Now you can fly direct from YVR to Mexico City via WestJet!
Just several weeks ago in March, WestJet launched a new, three-times weekly service from Vancouver to Mexico City. These direct flights will further connect passengers traveling through YVR to the global network. Coming up at the end of April, these flights will further expand to daily service for the summer season.
Prior to April 29th, the flights will depart YVR at 8:50am and arrive in MEX at 3pm. For return, they will depart MEX at 5:20pm and arrive in YVR at 10:05pm.
Following April 29th, the flights will depart daily from YVR at 7:40am and arrive in MEX at 3pm. For return, they will depart daily at 4pm and arrive in YVR at 7:30pm.
WestJet currently flies to 10 cities in Mexico from 17 Canadian cities and offers more nonstop routes than any other Canadian airline. At peak winter schedule, it will operate more than 140 flights per week! Since 2012, WestJet's services to Mexico have grown by more than 50%. Last winter, they carried a total of more than one million guests to Mexican destinations.
Craig Richmond, President & CEO of Vancouver Airport Authority stated: "Mexico City is rich in experiences, offering incredible tourism options and a broad range of business opportunities. It's also one of Latin America's key connecting hubs—providing passengers with access to amazing destinations. We are excited to work with WestJet to ensure this new route is a big success."
Mexico City
Mexico City, originally an Aztec city, is now the most populous city in North America. Founded in 1325, it is also the oldest capital city of the Americas. In the 16th century, it was conquered by the Spanish and Mexico City was built over the ruins. Today, the city opens many historical attractions from the Aztec era to both locals and tourists.
The best time to visit is between March and May. Although a bit busier, the weather is beautiful, considering the winters can be cold and the summers can be rainy. However, for us Vancouverites, their winter is similar (avg. 13 °C) and the rain is nothing new, so this may be a reasonable trade for fewer crowds.
A symbol of Spanish culture in the New World, the Palacio Nacional has been the site for the ruling class of Mexico since the Aztec Empire. Located in the city's main square, you'll find 9 Diego Rivera murals, Cortes' palace, the Museum of Culture, and much more.
The Pyramid of the sun is the largest building in Teotihuacan, measuring 738 feet high and 246 feet wide, making it the third largest pyramid in the world. Originally built around 200 CE, it was resorted in 1910, however many of the historical artifacts and drawings remain.
Another impressive structure is the Templo Mayor, Spanish for "Main Temple", which is found in the once capital city of Tenochtitlan, now Mexico City. Although rebuilt several times, it was originally constructed around 1325 before being destroyed by the Spanish in 1521. The temple was only rediscovered in 1980, and has since been excavated with artifacts placed inside a museum. The site was added to the UNESCO World Heritage List in 1987.
Happy travels!