Have you ever considered where the waste you generate ends up after you've tossed it out?
With Waste Reduction Week in full swing across Canada, there is no better time to highlight how YVR is working to be not just an airport, but a leader in sustainability.
As a part of our Environmental Management Plan, YVR is committed to reducing waste wherever possible, with the target of diverting 50% of terminal waste from landfill by 2020. In 2016 and 2017, we exceeded this target, achieving a 51% waste diversion rate.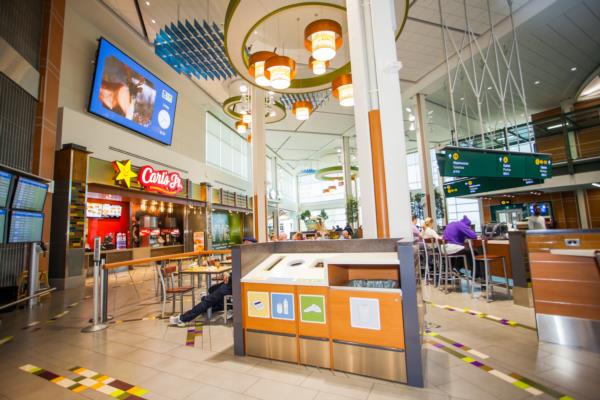 Key to achieving this has been our focus on reducing organic waste. One of the more innovative ways which we divert organic materials is through our partner ChopValue, a company which takes recycled chopsticks and converts them into high-performance material used for designs, products and more.
With the help of ChopValue, YVR has recycled more than 520,200 of chopsticks since December 2016. Some of the chopsticks we've recycled have even been re-purposed into awards for our annual YVR Waste Wars competition. Now in its fourth year, the Waste Wars competition recognizes our food and beverage tenants who best recycle their waste. Winners received awards made by ChopValue's recycled chopsticks—1,800 of them, to be exact!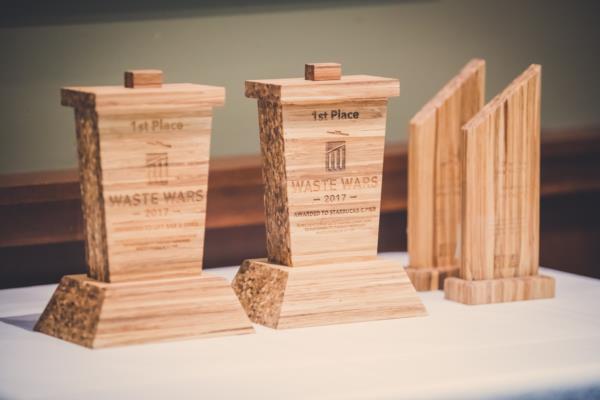 Each award, by being made of recycled chopsticks that would have otherwise been sent to landfill, stores the equivalent of 2.5kg of CO2. Reducing our carbon emissions is a big deal for YVR—just last week we were recognized with Level 3 Carbon Accreditation by Airports Council International (ACI), recognizing our efforts to be a leader in sustainability.
For more information on the creative ways YVR is working to reach our environmental targets, check out our environment page.