As we head into fall, operations are moving smoothly and we are still as busy as ever—primarily with expansion projects meant to make our airport a more convenient and friendly place.
But while expanding and improving our existing facilities is crucial, it's important that we do so in a way that is sustainable. We understand that we have a big impact on our region and, as a result, we are heavily invested in doing our part to help the environment.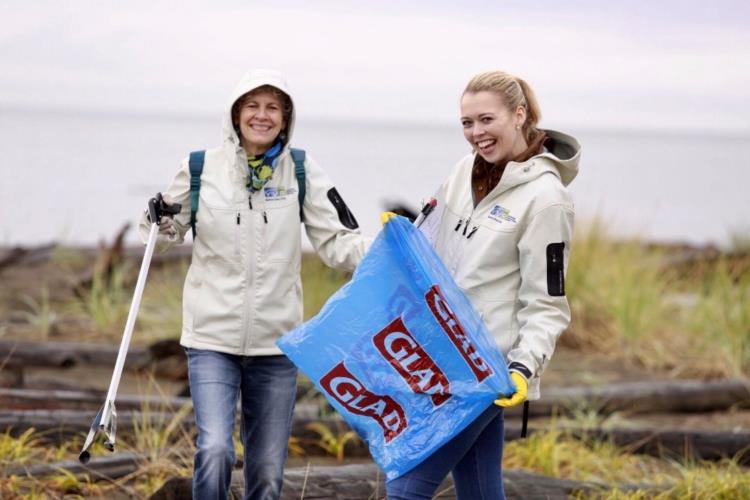 On September 15, we hosted our seventh annual Great Canadian Shoreline Cleanup event at Iona Beach Regional Park. Throughout the morning and afternoon, a group of over 300 local volunteers and YVR employees participated in the well-known event. They picked up over 205 kg of trash, which puts our total since 2012 at over 2,500 kilograms of waste removed from Sea Island's shores.
In addition to Shoreline Cleanup, we have a range of programs and initiatives to reduce our impact. We strive to be a leader in environmental management, setting strategic goals in areas like waste management, potable water consumption and emissions reduction. I'm happy to report that we are currently exceeding many of our targets. For example, in the past two years we have surpassed our 2020 goal of having 50% of waste diverted from landfill.
As well, last year we became the first airport in North America to become Salmon-Safe certified, four years earlier than expected.
And just last year we successfully renewed our Level 2 carbon accreditation through Airports Council International, recognizing our efforts to reduce our carbon footprint and our steps towards reducing emissions each year.
Of course, we are always looking to innovate and improve beyond our current successes. One target we are eager to reach is the reduction of potable water consumption on Sea Island by 30 per cent by 2020. To help reach this goal, we are working on some exciting projects such as a rainwater harvesting system in our new parkade, which will store up to 10 million liters of rainwater.
This goal, along with the objectives that we have already achieved, are all part of our wider vision of being a leader in sustainability—committed to being not just an airport, but an economic engine, a hub of innovation, a community contributor and a leader in environmental management.