It has been an incredible summer for YVR. Along with our airline partners we have continued the trend of strong growth, with record passenger numbers. We kicked off construction on key projects that will transform the airport. And we provided more air services, connecting people and products to new destinations all over the world.
A large part of our ongoing success is the result of an effective and innovative airport governance model. You may have seen some advertising of this model around the airport—on the banners in the international food court, at the Canada Line station and on select displays.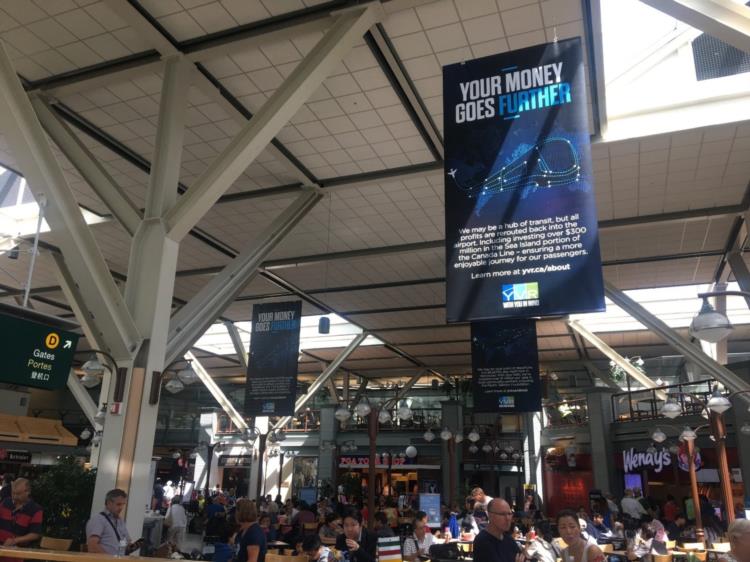 Understandably, you may also be wondering what these ads mean. How does an airport, after all, help deliver value for your money?
It comes down to who we are. YVR is managed by Vancouver Airport Authority—a private, community-focused and financially independent organization. As a not-for-profit, we receive no money from the government (but we do pay the government annual rent through a Ground Lease agreement). We also have no shareholders; instead, we are accountable to our communities through a mandate that stipulates we operate a safe, efficient and reliable airport while providing economic and social benefits. And we do this by reinvesting our profits back into the airport.
The result is an airport that is a thriving hub. We are a community contributor, providing over $1 million per year in donations to a range of organizations. We are a jobs creator: over 24,000 people work at YVR, every day, supporting our operations. And we are an economic generator, contributing over $16 billion in total economic output every year across B.C.—through our operations, as well as the facilitation of tourism and cargo.
Because we are focused on reinvesting our success back into YVR, it constantly improves. We innovate, coming up with effective solutions to everyday challenges in the airport industry. For instance, we invented our BORDERXPRESS kiosks a number of years ago to reduce lineups at Customs. Since their introduction, we have become a world-leader in self-serve kiosk technology. We sell these kiosks to airports and sea ports all over the world and we reinvest our profits back into developing further solutions such as the CHECKITXPRESS self bag drop, which we recently unveiled at YVR.
And there's much more. We recently kicked off a $9.1 billion, 20-year expansion program that includes a wide range of projects—from a new Parkade to a terminal expansion. The building of these many projects provides good-paying local jobs, with up to 2,500 people working at YVR in construction alone by the end of 2018. And we recently partnered with Musqueam Indian Band, through a 30-year agreement that ensures we will work together to make YVR a leader in sustainability.
So every time you travel through YVR, your money goes further. It goes back into the community, through donations to many worthwhile causes. It supports our expansion, improving the airport for everyone while creating jobs at the airport and around the province. And it helps us continue to connect B.C. proudly to the world—something we can all get behind.