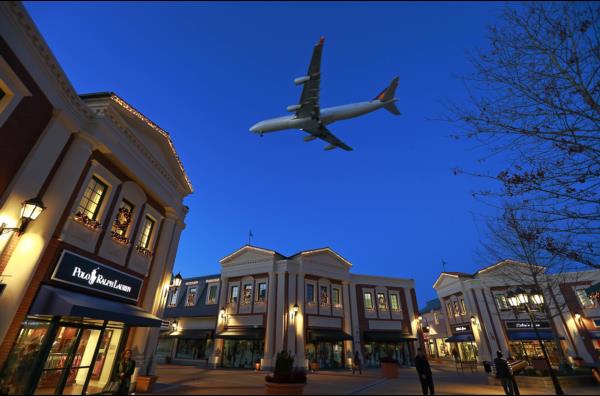 Travelling through YVR or shopping for Black Friday deals at McArthurGlen Designer Outlet Vancouver Airport tomorrow? While we are working closely with traffic management personnel and RCMP traffic enforcement to minimize delays, we are anticipating heavy congestion in and around Sea Island tomorrow. Here are a few top tips to help you get where you need to be.
Take the Canada Line
If possible, leave your car at home and take the Canada Line. For travellers, Canada Line's YVR Airport station is centrally located between our International and Domestic Terminals. As you exit the train, turn left for domestic flights or right for U.S. and international flights. And for shoppers, McArthurGlen is only steps away from Canada Line's Templeton Station.
Have a Parking Plan
If you must drive, have a parking plan in place. If you're a traveller, you can pre-book parking at yvr.ca. For those planning to use the Value Long Term lot, adjacent to Templeton Station, be aware that you may be delayed due to its proximity to the Designer Outlet Centre.
Leave Extra Time
Regardless of your mode of transportation, leave ample time to arrive at YVR or the Designer Outlet Centre to ensure a stress-free trip.
Pack your Patience
Traffic patterns around the airport may change tomorrow to help mitigate delays. While everyone wants to get where they are going as quick as they can, safety is our top priority. Take your time and obey traffic signs and traffic management personnel.