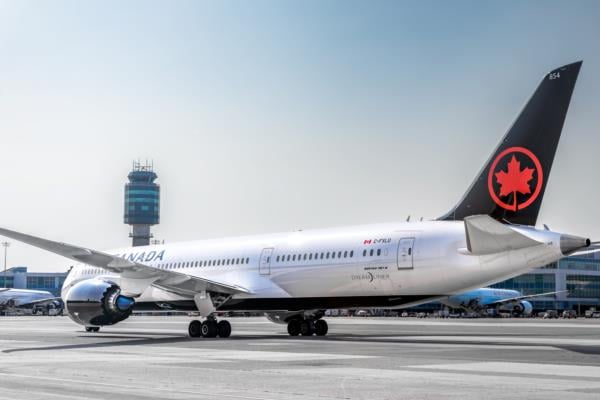 Seeing the world just got easier.
This week, Air Canada announced four new changes to their YVR network of weekly flights. Beginning in 2019, increased service to India, Australia, Switzerland, and Japan will allow for more non-stop opportunities to fly from Vancouver around the globe.
Air Canada will be increasing their Vancouver service to India's capital Delhi to daily flights year-round beginning in June 2019. If Aussie is calling, Air Canada will also be increasing its non-stop service to Melbourne to four times weekly year-round. Seasonal services will also see exciting new changes. Summer service to the capital of chocolate and the alps Zurich will increase to five flights a week. Moreover, service to the world's most Instagrammable cherry blossoms, Osaka will also increase to five times a week from June-October 2019.
All flights will be operated by Air Canada's state-of-the-art Boeing 787 Dreamliner aircraft.
The expansion of Air Canada's services to Vancouver marks another important step in the growth of YVR's biggest carrier. In 2017, Air Canada grew by 8.9% at YVR, bringing an additional 956,000 passengers through Vancouver. Since then, they have launched five new international destinations and four new U.S. destinations at YVR: Paris, Frankfurt, Melbourne, Taipei, Zurich, Boston, Denver, Dallas and Sacramento.