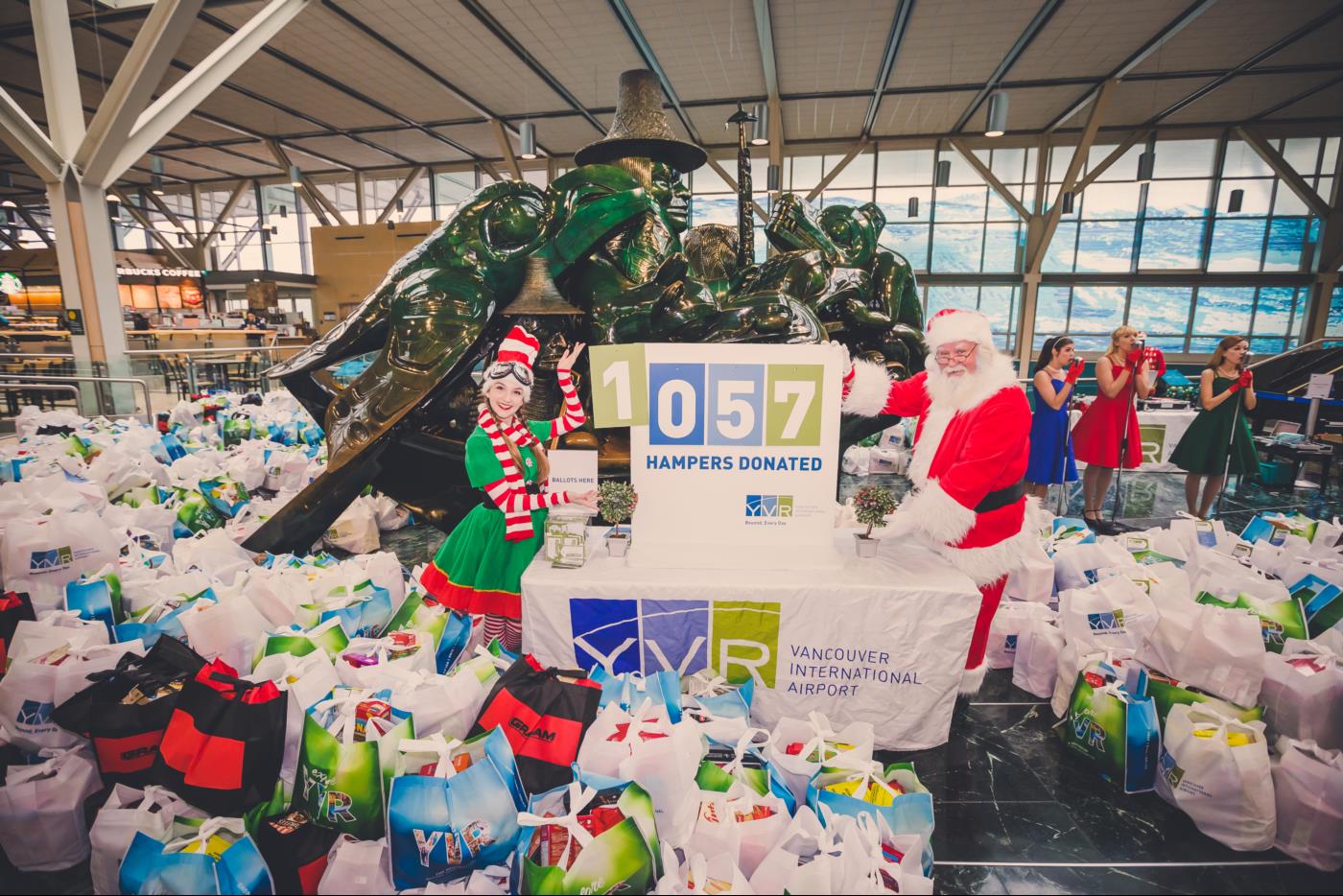 The holidays are a time for family and friends to come together, though not everyone in our community has the means for a special holiday meal. As a community-focused company, YVR hosts an annual Holiday Hamper Drive in partnership with Quest Food Exchange. Every year, the airport community rallies together and donates full holiday meals for families in need. Since the Hamper Drive started in 2011, over 4,000 meals have been donated to local families. Last year YVR hit a record with 1,057 hampers.
The holiday season is all about giving and you can be a part of it too. Fill up a hamper with all the ingredients for a holiday meal and bring it to The Spirit of Haida Gwaii: The Jade Canoe at YVR on Thursday, December 6 between 10:00 am and 3:00 pm. Stick around and enjoy some music and fun as YVR looks to collect over 1,000 hampers again. If you're unable to make it on December 6, feel free to drop off your hamper bag at any customer information counter before December 5th, or at Quest Food Exchange at 2020 Dundas St. Vancouver.
Each hamper should be filled with the ingredients below:
Each hamper donated will be completed with a turkey donated by Vancouver Airport Authority. Please contact [email protected] if you would like hamper bags.