Get your vacation off to the right start with these tasty treats that are delicious but also won't break the bank before you take to the skies. Here are 10 unique eats under $10 you can try at YVR.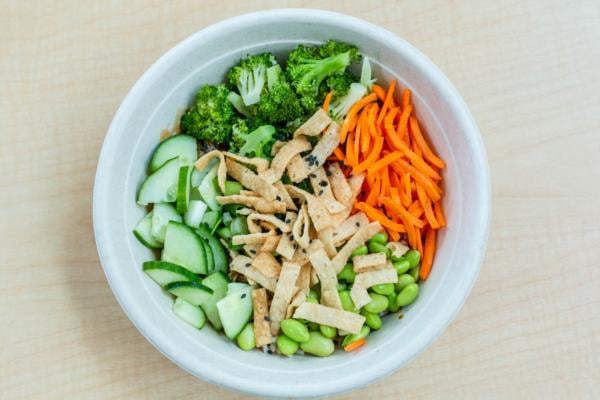 Freshii – Teriyaki Twist Bowl – $7.89
Known for their colourful culinary creations that include burritos, soups, & salads, the Teriyaki Twist Bowl is a personal favorite from Freshii that comes with brown rice, edamame, crispy wontons, and a pile of bright, tasty vegetables.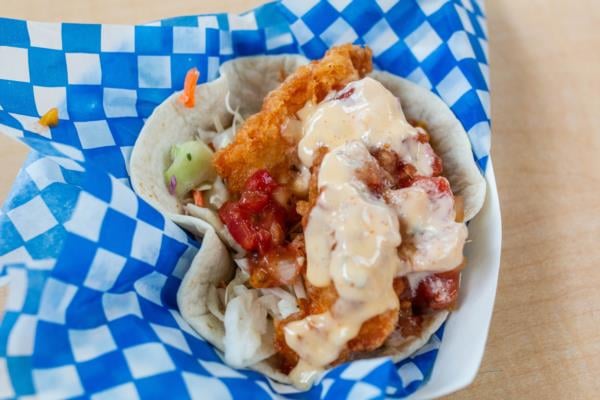 Pajos – Halibut Taco – $6.50
Classic seafood combinations - let's taco-bout it. Pajos fish tacos are second to none. This legendary, local eatery and recent addition to YVR dishes out their famous fish n' chips, tacos, and seafood certified Ocean Wise by the Vancouver Aquarium, and you are guaranteed to have a Halibut time trying these out. Puns not included.

Famous Famiglia – Pepperoni Strombolis – $6.69
It's all the goodness of a slice of pizza, but handheld! Fresh out of the oven, these baked Italian turnovers are sure to turn heads.

Brioche Dorée – Bistro Salad – $9.99
All packed and ready to take onboard your flight, this Bistro Salad is a fresh and fast option from Brioche Dorée to take with you when you need a meal in a hurry.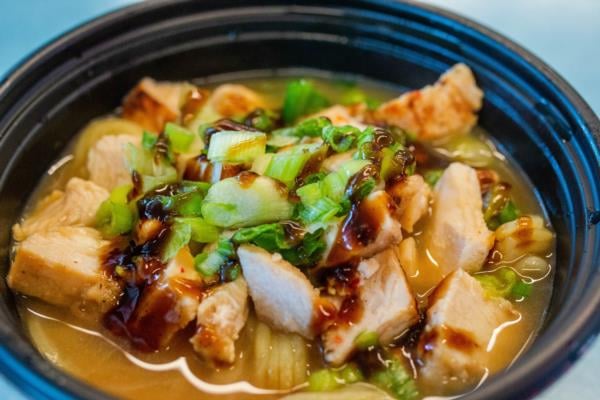 7-11 – Ramen Noodles with Chicken – $4.00
Hear us out. Served with seasoned grilled chicken breast and green onions, these noodles are made in front of your eyes in store and ready in a flash.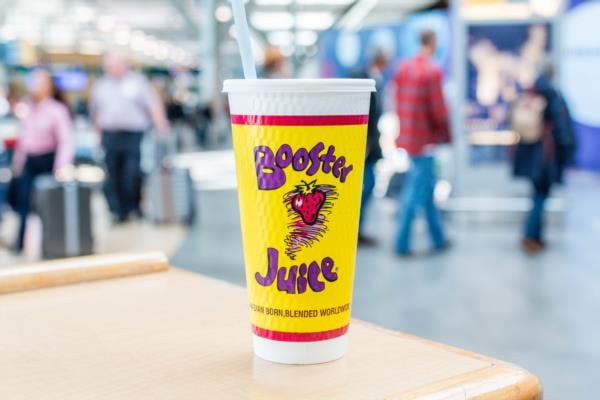 Booster Juice – Smoothie – $4.00-7.00
Fresh fruit, juice, and yogurt all blended to perfection. Grab one to go, or grab the smaller snack size to go with for your pre-security meal.

Canucks Bar & Grill – Yam Fries – $8.50
A score no matter the occasion. these fries are the perfect accompaniment to any meal (or for straight up snacking) when you're off on a transborder flight.

Green Bean Café – Italian Panini on a Portuguese Bun – $8.89
If you're looking for something quick and portable, stop by the Green Bean Café for this special with your choice of salami or capicolla

Stanley Park Taphouse – Tomato Soup – $8.50
There's nothing that warms you up quite like a tomato soup! This glammed up version of a classic is never a bad idea.

Vino Volo

– Lemon Shortbread Tart – 8.00
Naturally, we have to end with something sweet. This lemon curd shortbread with raspberry coulis extravaganza is the proverbial cherry on top you need to your affordable YVR foodie adventure!