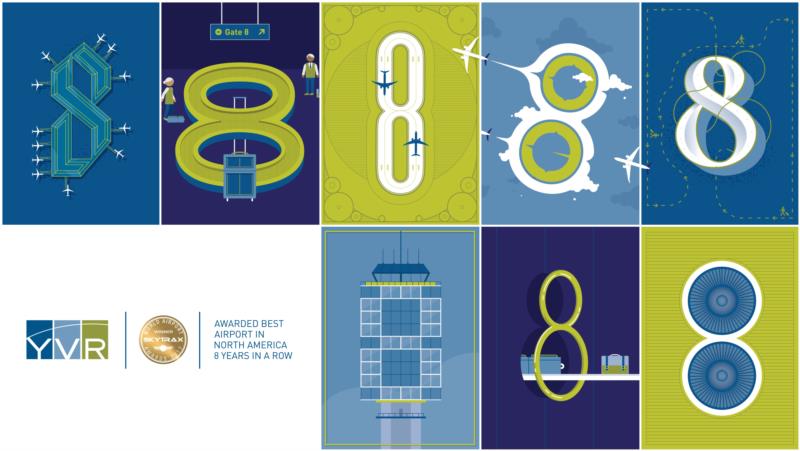 For a record eighth straight year YVR has won Best Airport in North America at the SKYTRAX World Airport Awards! Considered the global benchmark of airport excellence, the awards were voted on by 13.8 million passengers worldwide. YVR is the first and only airport to receive this top accolade for eight consecutive years!
YVR was voted in the top three for Best Airport Staff Service in North America. In addition, our partner Fairmont Vancouver Airport Hotel was also voted Best Airport Hotel in North America.
More than 13.8 million passenger surveys were conducted in 550 airports around the world. The survey measures 39 elements in the airport travel experience ranging from check-in to security and border clearance processes, comfort, efficiency, signage, transportation availability, passenger amenities and friendliness. This is the world's largest independent airport customer satisfaction survey.
The Best Airport in North America award showcases the strength of the Canadian airport system, which enables innovation and the pursuit of excellence in overall airport operations and the passenger experience. All revenues generated at YVR are reinvested back into operations, maintenance and future projects. Vancouver Airport Authority, YVR's managing organization, is committed to creating an airport that British Columbia can be proud of: a premier global gateway, local economic generator and community contributor.
More information on the Skytrax World Airport Awards is available at worldairportawards.com.