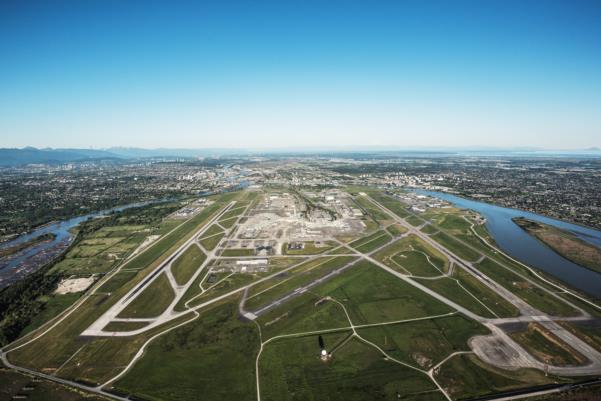 We're going green! Yesterday, YVR received the Airports Going Green Award, presented by the Chicago Department of Aviation. This prestigious award recognizes YVR for the contributions of our Project Green YVR initiative, in pursuit of sustainability within the aviation industry.
Project Green YVR is a business engagement program developed to support YVR's Environmental Management Plan targets to reduce greenhouse gas emissions, potable water use and waste and to improve ecological health for operations by 2020.
We partnered with Climate Smart to work collaboratively with airport partners and businesses to help reduce their energy, waste and water footprints through information sharing, small group training sessions, one-on-one advising and customized reporting and analysis. Project Green has enabled YVR to strengthen relationships with airport businesses and harmonize our collective environmental efforts to make a positive impact on the YVR community.
YVR is one of the fastest growing airports in North America, welcoming 22.3 million passengers in 2016, a 9.7 per cent increase over 2015 and on pace to exceed 25 million passengers by 2020. We value excellence in environmental management—and we know that in order to remain a premier global gateway, we need to make choices that enable us to grow sustainably, which we cannot do alone. As more airport businesses hop on board with the Project Green initiative, we are allowing partners on Sea Island to take a more proactive role in managing and reducing their impacts on the environment – for the airport community, Richmond and British Columbia's future to come.