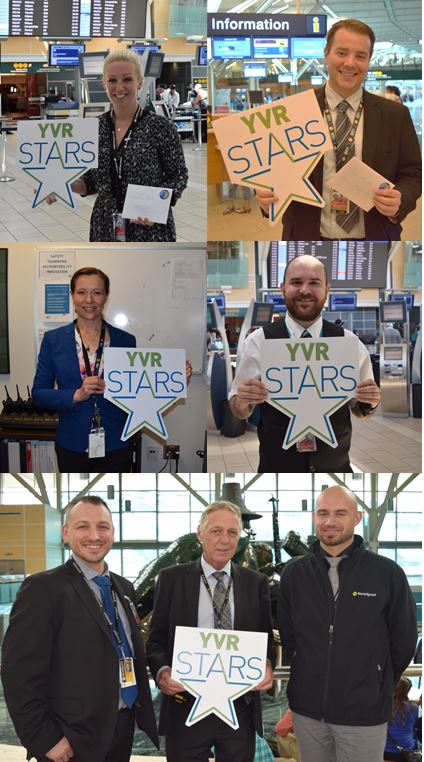 It's about going above and beyond, every day. Thanks to YVR Stars, we are able to hear out-of-this-world stories from our customer care team.
A daring cockatiel escaped its carrier and remained in the rafters as its owners had to catch their flight. Thankfully, our team was here to help. Airport staff collaborated for a few days and their hard work most definitely paid off. They were able to coax down the cockatiel and safely send it on its way home.
Special thanks to all of the WestJet, Air Canada and Vancouver Airport Authority staff involved in demonstrating exceptional teamwork and ensuring the safety of all our travellers – feathery ones included! A shout out to YVR Stars Randy Andreachuk, Marcia Garcia-Sabouniha, Vinnie Reddy, Genevieve La Garde, Katrina Bernard, Dave Challenger, Chloe Blair, Courtney Parker, Cari Wells, and Jason Kroeker for their efforts.
YVR Stars is an airport-wide recognition program, allowing passengers and airport employees to be nominate any Sea Island employee for going above and beyond for our customers. If you see someone go above and beyond at YVR, let us know! Tweet us your story through @yvrairport using the hashtag #YVRStars, send us an email at [email protected] or submit a nomination online at http://www.yvr.ca/en/recognize-a-yvr-star.