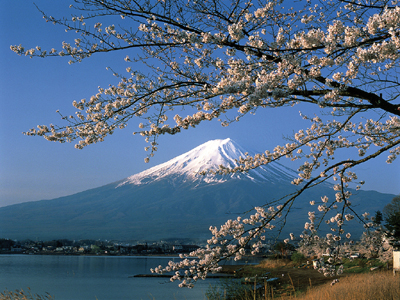 Japan is a fascinating place that delivers an extraordinary variety of experiences. From historic shrines to modern technology to natural beauty, there is something for everyone!
Travel Best Bets Package Includes:
Return non-stop flights from Vancouver to Tokyo on All Nippon Airways

9 nights guided vacation

15 meals (9 breakfasts, 4 lunches, 2 dinners)

Airport pick-up and drop-off service

Guided sightseeing tour with an English speaking guide

Visit one of the most vibrant cities in the world – Tokyo

Scenic boat cruise at Kawaguchiko Lake

Toyota Museum for the car lovers

Visit the Gion district – famous for its Geisha performers

Stay at a Ryokan with Onsen – traditional Japanese hotel

Visit other major cultural hot spots – Kinkakuji Temple, Nikko Toshogu Shrine, Imperial Palace, Fushini Inari
Package Excludes: Gratuities for guides, drivers and porters, other meals which are not included on the itinerary and travel insurance
November 16, February 22
Vancouver
$4399 + $380 tax
Travel Best Bets Exclusive: Book by Aug 18!
Itinerary
Day 1: Vancouver to Tokyo
Day 2: Arrive in Tokyo
Pick-up service from the airport for transfers to the hotel. Free for leisure for the rest of the stay.
Hotel: Hotel Shinagawa Prince 4* or similar (3 nights)
Day 3: Tokyo (B/D)
Tour begins in the afternoon, we will pay a visit to this fascinating country by taking a trip on the metro (tickets included) to the Shinjuku district and see the crowds of people who use this modern and efficient collective transport system. Shinjuku is one of the most important nightlife districts. The visit includes an ascent to the Metropolitan Tower, which has a wonderful view of the city from the 46th floor. Dinner included and return to hotel.
Day 4: Tokyo (B/L)
In the morning, we take part in a 5-hour trip with our guide to see this amazing city, with its extremely modern districts that coexist with quiet, peaceful areas. We will pass near the walls and gardens of the Imperial Palace and visit the Shinto shrine dedicated to the Emperor Meiji and his wife, and their spirits. In Yasukuni Jinja shrine we will have the chance to reflect on peace in this shrine, built in remembrance of the 2.5 million Japanese citizens who lost their lives in World War II. Passengers who wish to do so can visit the War Museum. We will pass through the district of Akihabara, the "electric town" with icons from the popular Japanese Manga and Anime culture and then see Kokugikan, the Sumo stadium, home of this Japanese sport. We will also visit the Buddhist temple of Sensoji, the oldest and most important temple in Tokyo, with its 55-metre high pagoda. Then we will have some free time to visit the traditional commercial district of Asakusa. Lunch included. Free time in the afternoon.
Day 5: Tokyo – Mt. Fuji – Kawaguchiko (B/D)
We set out for the beautiful region of Mount Fuji, passing through the stunning countryside on our way. We reach the idyllic city of KAWAGUCHIKO with its tiny houses, flowers and mountains, and its beautiful lake. On our arrival, we will visit the FUJI SENGEN SHRINE set in a magical site surrounded by tall trees, and the starting point of the traditional pilgrimage to the mountain. At the shrine, we will express our thanks for being able to visit this wonderful place. The trip includes the ascent by cable car to Mount Tenjo. The views of the neighboring lakes and Mount Fuji are spectacular. The visit also includes a delightful boat trip on Kawaguchiko Lake. After lunch, we start to ascend Mount Fuji on the road that takes us to the "fifth station", surrounded by spectacular forests and views, to a height of 2,305 meters. Return to Kawaguchiko, with time to stroll near the lake. We will stay at a Ryokan (a traditional Japanese hotel), and have the chance to enjoy its ONSEN (public baths). Traditional Japanese dinner included.
Hotel: Oike Hotel Ryokan 4* traditional Japanese style hotel or similar
Day 6: Kawaguchiko – Iyasi No Sato Nenba – Toyota – Nagoya (B/L)
In the morning, we continue along the road bordered by lakes to IYASHI NO SATO NENBA, a tiny village destroyed by a typhoon in 1966 and later restored as a traditional open-air mountain village and museum. Its traditional houses have been transformed into arts and crafts shops, restaurants and traditional museums. We then have the opportunity to admire the SHIRAITO FALLS, considered done of the most attractive sites in Japan, with a waterfall height of 150 meters. We will stop for lunch included in a service area and then continue to NAGOYA, the third most important city of Japan, on the shores of the Pacific. Here we will visit the TOYOTA MUSEUM (admission included), a must-see for motor lovers.
Hotel: Hotel Mercure Cypress 4* or similar
Day 7: Nagoya – Kyoto (B)
We are only 130 km (81 miles) from KYOTO. We leave at first light to spend all day in the city that was the capital of Japan from the year 794 to 1868 and home to the Imperial Court. During World War II the city was the only major Japanese to escape the bombardments, and so it still preserves its wealth of artistic heritage; the famous protocol restricting greenhouse gas emissions was signed in Kyoto in 1997.
The visit includes a trip to one of the most important parts of the city. We will see the marvelous Shinto Shrine of Fushimi Inari, the Imperial Palace and Kinkakuji temple, "the golden pavilion" and its wonderful gardens. Free time before visiting GION, a busy traditional quarter famous for its Geisha. Free time for the rest of the day.
Hotel: Hotel New Miyako 4* or similar
Day 8: Kyoto – Tsumago – Matsumoto (B/L)
We set out for TSUMAGO, passing attractive country scenery on our way. This small village with its wooden houses is one of the prettiest places in Japan. Free time to explore and lunch included. Then we continue to MATSUMOTO, a tourist city, where we will visit the impressive 16th century castle, known as the "Crow Castle". Free time to explore this bustling tourist city. Note: In some tours, we will not sojourn in Matsumoto but in Nagano.
Hotel: Hotel Buena Vista 3.5* or similar
Day 9: Matsumoto – Nagano – Monkey Park – Kasatsu – Takasaki (B/L)
Today our journey takes us through the beautiful Japanese Alps. In NAGANO, we will visit Zenkoji temple, a pilgrimage site where the first Buddhist image of Japan is located. Passengers will have the opportunity to take part in the Gomakuyo ceremony that brings good luck. Then we continue through the mountains (weather permitting) to Monkey Park, with lunch included and wander through its forests with their rivers and thermal fountains where colonies of Japanese monkeys live and bathe. Then our journey takes us through beautiful mountain scenery (reaching an altitude of 2,172 meters) with semi-active volcanoes. Take a stroll through Kasatu city park with its outdoor Onsen. Our journey continues to TAKASAKI, where we settle into our hotel.
Hotel: Hotel Metropolitan 4* or similar
Day 10: Takasaki – Nikko – Tokyo (B)
In Takasaki we will climb the hill where Byakui Daikannon is found, a gigantic statue honoring the Goddess of Mercy. Then we carry on to NIKKO, a fantastic town where we will visit the impressive Nikko Toshogu Shrine and the hall of the crying dragon. We will also visit the Taiyuinbyo Mausoleum, set in an impressive, peaceful site, followed by a walk near the river, in Kanmangafuchi, under the watchful eye of hundreds of Jizo statues! Free time to visit the city center before leaving for TOKYO.
Day 11: Tokyo – Vancouver (B)
Pick up from the hotel for the transfers to the airport.
For more details and to book, contact Travel Best Bets by phone 1-877-523-7823 or email [email protected].
About Claire Newell
Claire Newell is a travel expert, author and a recognized authority on the international travel industry. She is the founder and owner of Travel Best Bets, one of the largest agencies in Canada and the best-selling author of Travel Best Bets – An Insider's Guide to Taking Your Best Trips, Ever. She has appeared in top broadcast and print media throughout U.S. and Canada over the last 22 years, including Canada's Global TV network, NBC's Today Show, Fox & Friends, CNN, and others. Claire also writes regularly for print and online publications including Readers' Digest, Today's Parent and more.
All rates are per person, based on double occupancy in Canadian dollars (unless otherwise stated) New bookings only. Space and price may be limited and subject to availability at the time of booking. Terms and conditions apply. Tax is not included in the above base fare. Above tax amount includes $30 per adult Booking Management Fee. Not included in the above rates: Xpresspost fee, recommended medical, cancellation or baggage insurance. Price Match Policy: Travel Best Bets makes every effort to remain competitive by offering our 'Match or Beat Any Price' offer however due to certain restrictions there will be some product we cannot match or beat. BPCPA #3287