On July 1, the Flight Crew celebrated Canada Day at the Richmond Canada 150 Celebration in Steveston. This was by far the busiest event we have been to this summer with line ups for our trivia and contest often spanning half way down the block! The full-day street party started with a parade through Steveston Village and ended with an epic fireworks show in the harbour. Throughout the day, headlining Canadian artists such as Wintersleep and Youngblood rocked the stages and pumped up the crowds. The Canada Day Celebration was hosted in partnership with the Annual Steveston Salmon Festival where over 1,200 pounds of wild, pacific salmon was cooked on open fire pits.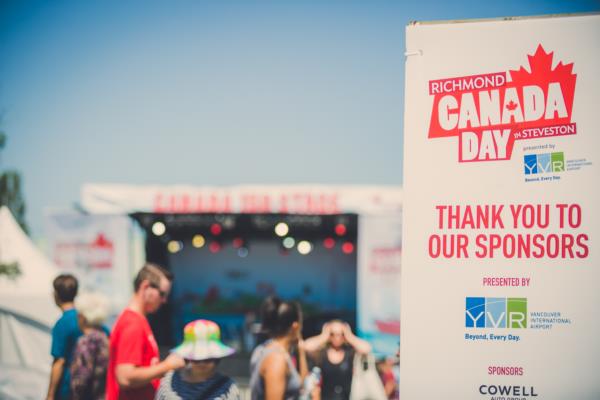 On the following two days, the Flight Crew landed in Port Moody for the Annual Golden Spike Days Festival. The Festival commemorates the construction of the Canadian Pacific Railway and the original western terminus in Port Moody where the last spike was nailed! From a carnival ride to a talent show, the event hosted activities and entertainment for all ages. The event was hosted at Rocky Point Park with beautiful views of the Burrard Inlet and a coastal breeze that complemented the hot weather. All in all, the weekend was a great success and the Flight Crew was honoured to represent YVR while celebrating the 150th anniversary of the Confederation of Canada and Golden Spike Days!
In case you missed the last one, read Part 3 of the Through the Aviators series.