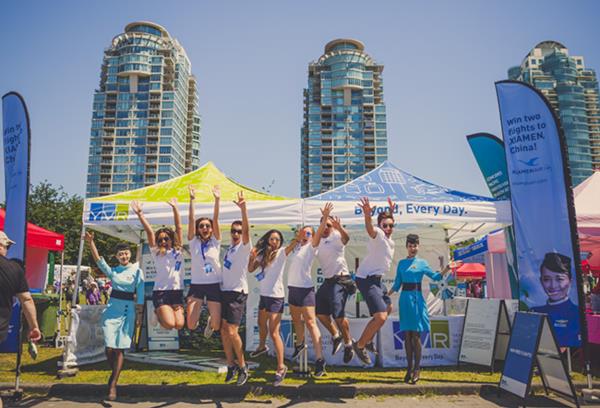 The Flight Crew landed at the Concord Pacific Plaza on False Creek on June 23 and 24 to take part in a weekend of food, entertainment and, most importantly, Dragon Boat racing! Working in conjunction with Xiamen Air, one of the newest air carriers to fly out of YVR, the Flight Crew was tasked with awarding one lucky contest participant two Business Class tickets to Xiamen, China - a beautiful and culturally enriching coastal destination in South Eastern China. The 29th annual Vancouver Dragon Boat festival proved to be one of our busiest festivals to date, aided by the near record breaking heat and sunshine, thousands of people were in attendance and more than 120 entered into our contest. Those who visited the YVR tent also had the chance to talk directly to Xiamen Air representatives and take pictures with some lovely Xiamen Air flight attendants. Keep an eye on YVR's social media channels as we will be announcing the winner of the Business Class tickets shortly!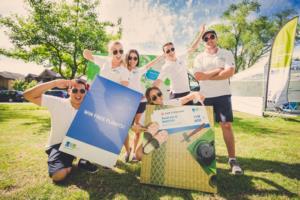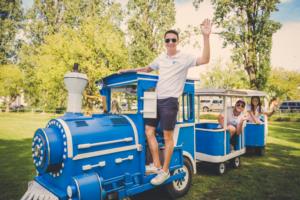 The very next day, the Flight Crew hopped on a short connecting flight to Burkeville Park in Richmond to take part in Burkeville Daze 2017. This festival is especially close to our hearts as the community of Burkeville is located on Sea Island, directly adjacent to YVR. Members of the local community got to enjoy a bouncy castle, petting zoo, watermelon eating competition as well as fresh burgers, hot dogs and corn. The festival's main event was the infamous "Chicken Poop" contest where contestants placed three-dollar bets on which tile a chicken would "land" on first. Yes, you read that right. This year's winning tile was number 69, much to the chagrin of the Flight Crew who had placed their bets on number 67.
In case you missed the last one, read Part 2 of the Through the Aviators series.