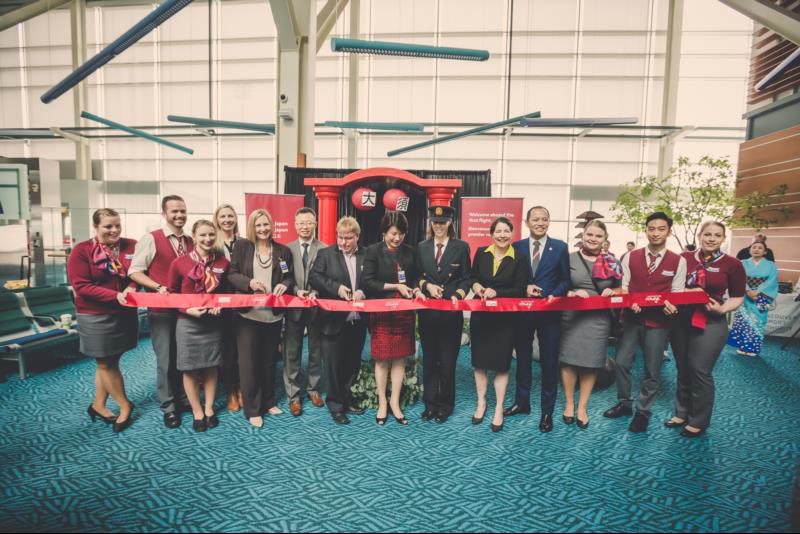 Today at YVR, we are celebrating two new seasonal services: Air Canada and its service to Frankfurt and Air Canada Rouge and its service to Nagoya. Service to Frankfurt and Nagoya will arrive daily and four times weekly respectively, strategically timed to connect with Air Canada's domestic and international schedule at YVR. These new routes are also timed to connect you to amazing European and Asian adventures this summer!
The Nagoya service operates an Air Canada Rouge 767-300 ER aircraft, with Premium Rouge and Economy cabins. The route to Frankfurt will use a 787-9 Dreamliner aircraft. So before you head back to work or school this fall, be sure to make a quick stop to these two popular locations in Frankfurt and Nagoya (or else you might just regret it)!
The Römerberg - Rated 4.5 stars by travellers from around the world, the Römerberg is a must-see if you ever come close to Frankfurt's Old Town. This square is home to many notable buildings including the New Town Hall and St. Nicholas Church.
Nagoya Castle - One of the city's most important and visited landmarks, this attraction is famous for its beautiful art treasures and stunning views from the fifth floor of the tower. Pop by the nearby Ninomaru Garden while you're at it to capture some one-of-a-kind, Instagram-worthy pictures.
Air Canada also introduced service to Dallas in February and increased service to Los Angeles and San Jose to six and three times daily respectively, both on May 1, 2017. In the month of June, they will also launch new routes to Taipei, London Gatwick and Boston —so stay tuned! For further details on any of these new services and to book, please visit aircanada.com.