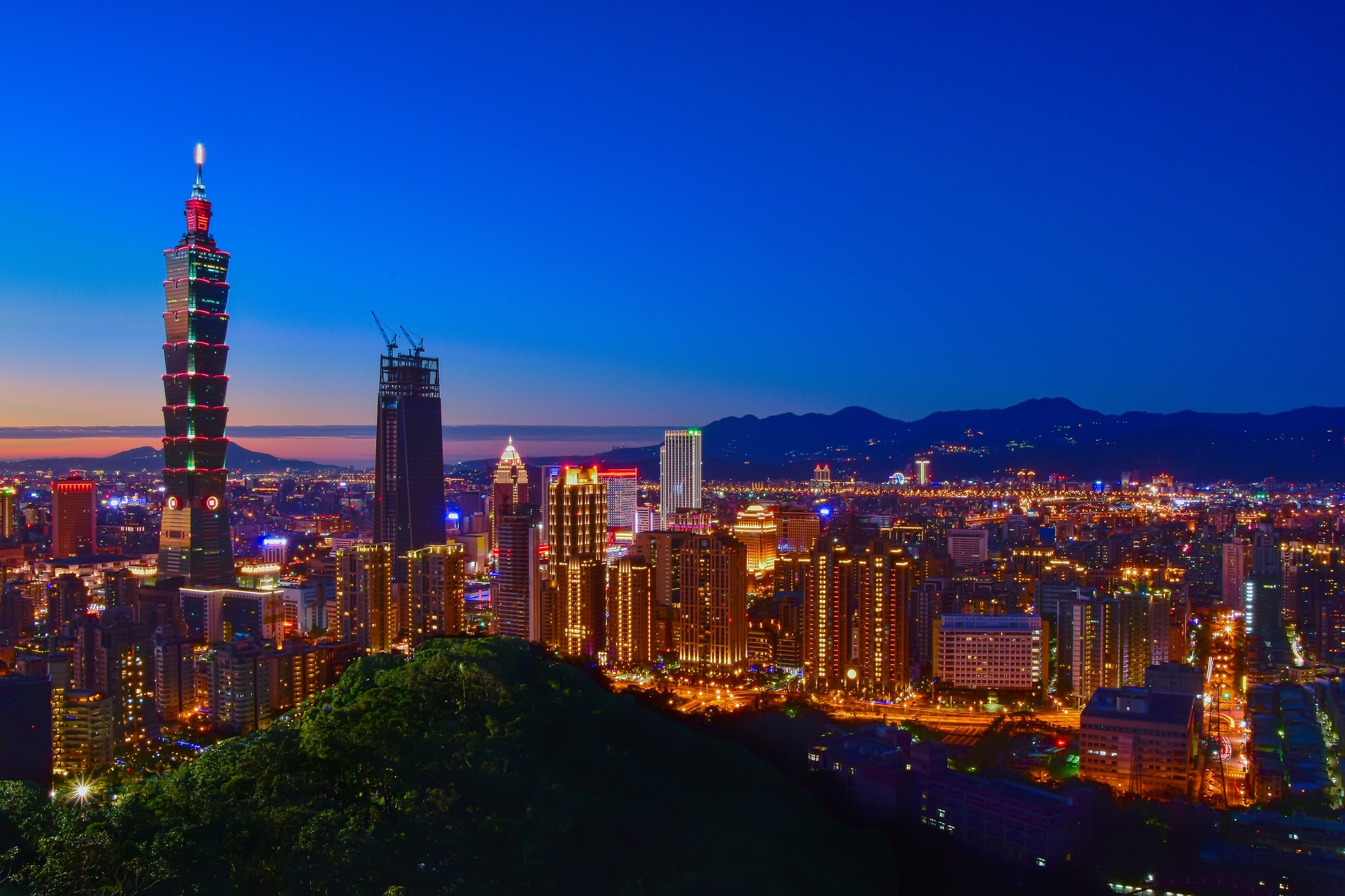 This year Air Canada began a new route between YVR and Taipei's Taoyuan International Airport (TPE). The non-stop, year-round service will arrive at YVR daily and connect travellers to major hubs within Canada and North America.
This route uses the Air Canada's 787-9 Dreamliner aircraft, offering 30 International Business Class lie-flat pod suites, 21 Premium Economy and 247 Economy Class seats with upgraded in-flight entertainment.
The plane is equipped with Panasonic eX3, Air Canada's latest generation in-flight entertainment system. On the individual seat-back touch screens you can watch movies, TV shows and children's programing, listen to music albums, audio books and podcasts or play arcade style games, puzzles and trivia. You can also see what food and beverages are served on your flight and shop for duty-free.
Taipei, Tawain
A flourishing metropolis with a population of 7 million people on island of Taiwan, Taipei sits in a basin surrounded by mountains but its urban attractions are what make this destination so spectacular. Getting around the city is a cinch with their MRT (Mass Rapid Transit) system that is regularly voted the best in the world. If you plan to visit Taipei here are some must-see sites:
Elephant Mountain
Elephant Mountain is the most famous of the "Four Beasts Mountains" of Taipei. Close to the heart of the city and a stair climb to the top, you will see some of the most beautiful views in the city. Sunset photos are the most popular with locals and photographers are known to camp out to get the perfect shot as early as 4pm.
Mengjia Longshan Temple
The Mengjia Longshan Temple is the most well known temple in Taiwan. It is also the biggest and oldest in the area and was built in 1738 by Chinese settlers. Located in the old village part of Taipei, Wanhua District, this temple has stood the test of time and lasted through several natural disasters and wars.
Taipei 101
At 508m, Taipei 101, was designed to look like a gigantic bamboo stalk and is impossible to miss. Take a ride up the pressure-controlled lift at 1010m per minute. It takes just 40 seconds to get from ground level to the 89th-floor observation deck. In the basement is a food court and the first five floors are a swanky mall.
Tonghua Night Market
There's something for everyone at Tonghua, one of Taipei's most popular night markets. Food-wise there is everything from steak to sushi and they boast the best rice-wine sweet dumplings in the city. For shopping there is jewelry, clothing, kitchenware and everything else you can imagine.
National Palace Museum
Home to the world's largest and arguably finest collection of Chinese art, this vast collection covers treasures in painting, calligraphy, statuary, bronzes, lacquerware, ceramics, jade and religious objects. Some of the most famous pieces like the famous jade cabbage, are always on display but due to the large size of the museum's collection, much is on rotation.
About Claire Newell
Claire Newell is a travel expert, author and a recognized authority on the international travel industry. She is the founder and owner of Travel Best Bets, one of the largest agencies in Canada and the best-selling author of Travel Best Bets – An Insider's Guide to Taking Your Best Trips, Ever. She has appeared in top broadcast and print media throughout U.S. and Canada over the last 22 years, including Canada's Global TV network, NBC's Today Show, Fox & Friends, CNN, and others. Claire also writes regularly for print and online publications including Readers' Digest, Today's Parent and more.