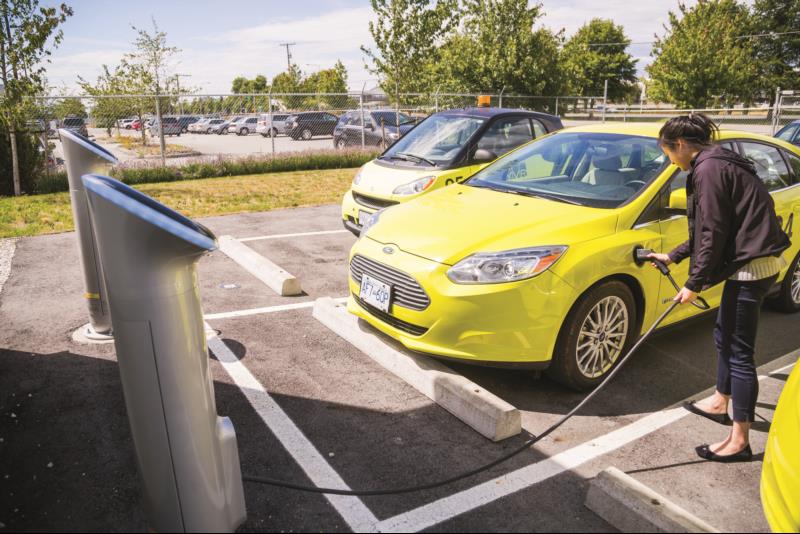 YVR is proud to renew its Level 2 Airport Carbon Accreditation for 2017, through Airports Council International (ACI). Maintaining our Airport Carbon Accreditation is an important step towards reaching our goal of reducing YVR's emissions by 33 per cent in 2020.
What does being carbon accredited mean? We've mapped and measured our greenhouse gas emissions and are working closely with employees, business partners and communities to find opportunities to minimize vehicle, building and aircraft greenhouse gas (GHG) emissions.
By 2016, YVR reduced emissions by 20 per cent from 2012, and are well on our way to meeting our 2020 target. A number of exciting initiatives that YVR undertakes to reduce emissions include:
Implementing energy-saving projects and improving existing operational and maintenance procedures.

Investing in a zero emissions fleet through electric vehicles and fleet bicycles

Training Sea Island Businesses on environmental performance inventories and reduction strategies.

Installing electric vehicle charging stations for our fleet vehicles and public parking lots.
We 'emit' this is very exciting; to find out more about our initiatives please visit our 2016 Annual & Sustainability Report. You can also learn more about Airport Carbon Accreditation by visiting the program website: www.airportcarbonaccredited.org