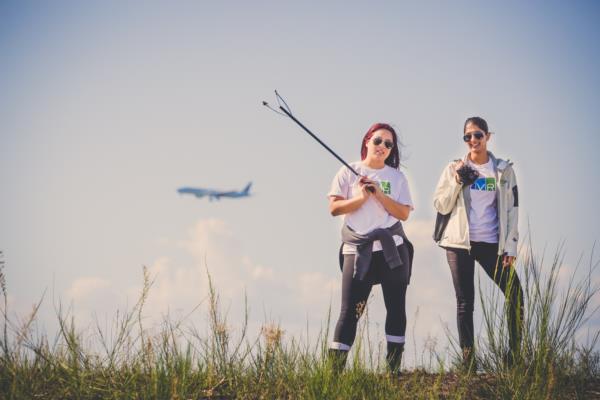 Get ready to roll up your sleeves for the annual Great Canadian Shoreline Cleanup on Saturday, September 16! Organized by YVR and the Vancouver Aquarium, the cleanup will take place at Iona Beach Regional Park.
This year, the event falls on International Coastal Cleanup Day, a day meant to raise awareness around pollution in our oceans and the efforts we must take to keep them healthy. Since 2012, almost 2,500 kg of litter has been collected from the shorelines of Sea Island, with 534 kg collected last year alone!
The event is running from 10 AM to 1 PM, and free lunch and coffee will be provided – just don't forget to bring your reusable mug. Free shuttle buses will be running from Canada Line Templeton Station to the park. RSVP at shorelinecleanup.ca.