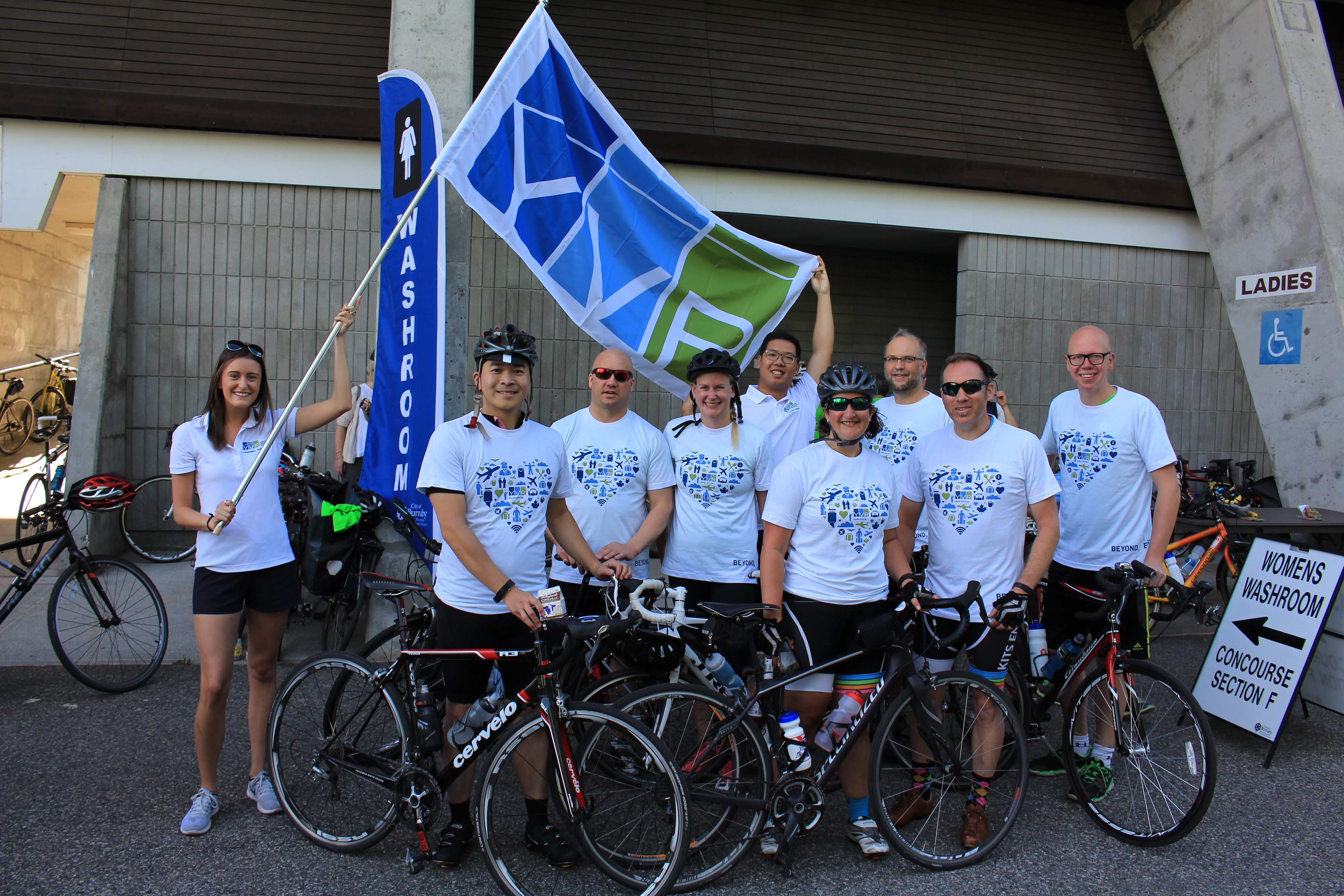 On June 25, a team of YVR employees, along with 1,200 other riders, embarked on a bike ride in support of mental health awareness. Half the team completed the 60 km ride and the other half completed the 10 km ride to raise funds for programs that help individuals struggling with mental illness.
Ride Don't Hide first began when the organizer, Michael Schratter, rode an astounding 40,000 km in 2010 on a trip around the world to share his personal experience with bipolar disorder. As Michael moved through life, he felt as though he had something to hide from friends, family and coworkers that was shameful and taboo. He has worked very hard to break the silence surrounding mental illness and this ride celebrates the progress we have made in Canada thus far.
The ride concluded with great entertainment, Triple O's Burgers and an opportunity for riders to bond over shared experience. Together we raised over $1.5 million for the Canadian Mental Health Association's community-based programs and services - what an accomplishment!