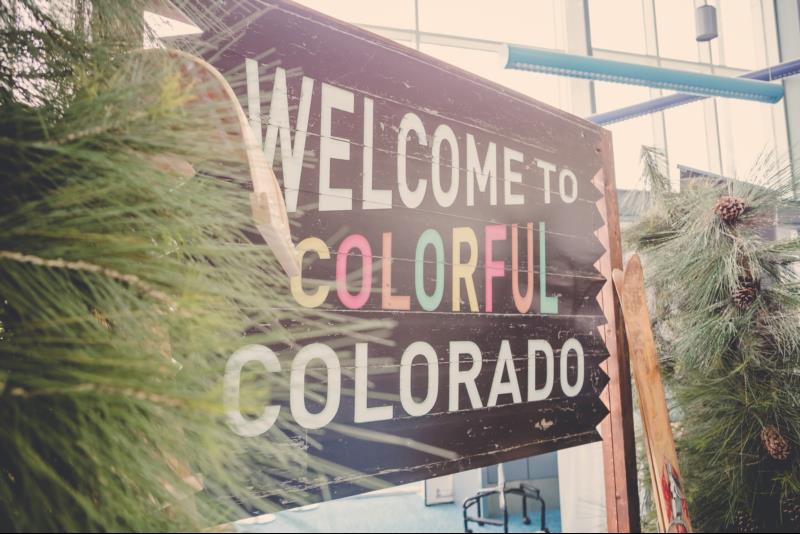 Today, we're celebrating the inaugural flight of Air Canada's new route between YVR and Denver International Airport (DEN). The new non-stop, year-round service with double-daily flights is timed to connect with Air Canada's domestic and international schedule at YVR, allowing you to have your sweet (not-so-little) getaway this summer!
This route uses the Air Canada Express 75-seat, Wi-Fi equipped Bombardier CRJ-705 aircraft, offering business and economy seating and on-demand touch screen entertainment to every passenger.
So let's say yes to vacay!
Being 5,280 feet above sea level, there is no better place to pick up your golfing hobby with a few drinks!
Downtown Denver - Explore Denver's 16th Street Mall with free shuttle buses, making it much easier to reach the 42 outdoor cafes, 12 movie theaters and the dozens of shops and restaurants.
Rocky Mountain National Park (RMNP) - Yes, Denver is near the mountains, not in them. But the RMNP is a must-see. Located an hour and a half drive from Denver, this park is one of most popular attractions in Colorado, being named by National Geographic as one of its best trips in the world.
Elitch Gardens Theme & Water Park - If you can't get enough of breathtaking skylines and mountains, then this is the place to be this summer. Safely experience the numerous roller coaster rides to get your adrenaline going.
Air Canada also introduced service to Dallas in February and increased service to Los Angeles and San Jose to six and three times daily respectively, both on May 1, 2017. They will also launch the following new routes out of YVR this summer: Taipei, Nagoya, Frankfurt, London Gatwick and Boston.
For further details on any of these new services and to book, please visit aircanada.com.