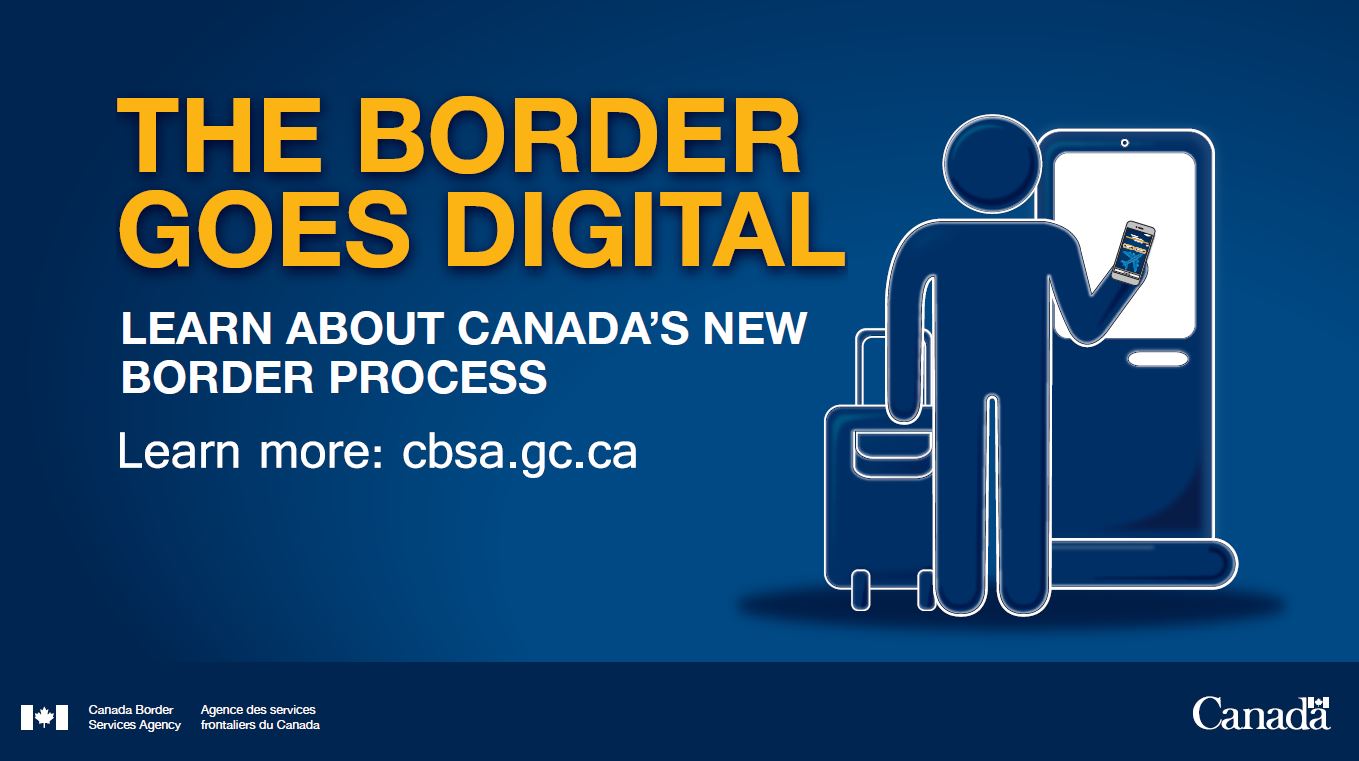 The Government of Canada is now accepting digital declarations from travellers arriving at YVR from outside Canada. Upon arrival at Vancouver International Airport, all international arrivals including travellers from the United States will now use a Primary Inspection Kiosk to scan their travel document, take their photo and complete an on-screen declaration before seeing a CBSA officer.
Those looking to save more time can complete their declaration in advance using the CanBorder - eDeclaration mobile app, and scan their quick response (QR) code at a kiosk upon arrival.
Primary Inspection Kiosks will improve border security while streamlining service and reducing wait times at Canada's busiest airports. To learn more about Primary Inspection Kiosks and the eDeclaration mobile app, watch the video below or visit www.cbsa.gc.ca.
NOTE: While the new Primary Inspection Kiosks are being rolled out, some Canadian and United States travellers will continue to use the Automated Border Clearance kiosks.