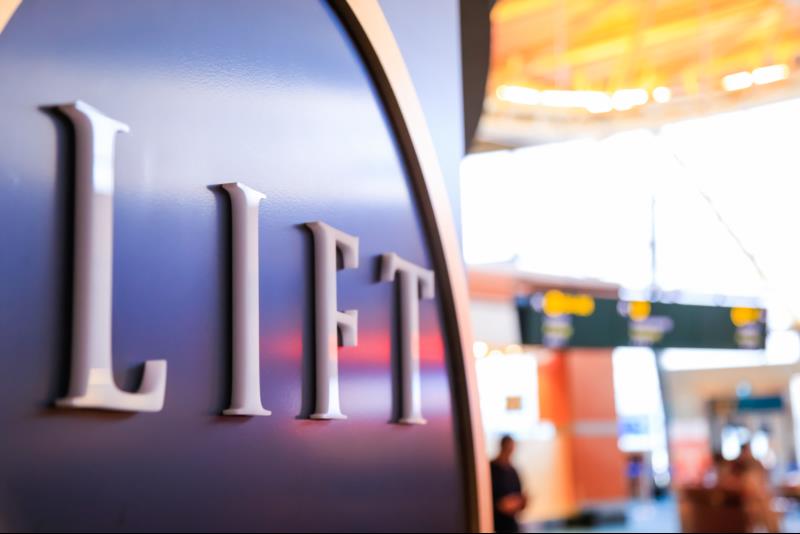 YVR is ringing in the New Year with a new full-service restaurant, Lift Bar & Grill. Inspired by the original location in downtown Vancouver, passengers are now able to enjoy their well-known selection of seasonal cuisine with a focus on local seafood offerings.
Lift Bar & Grill delivers a unique West Coast dining experience for passengers and adds to YVR's unique sense of place with its distinct look and feel.
Centrally located in the international terminal, the restaurant is wrapped around the airport's iconic aquarium and is designed to draw on a coastal waters theme. This is evident in both the interior detailing with tones of warm oak, steel blue and charcoal greys as well as the menu, featuring Oceanwise certified seafood.YVR partnered with SSP Canada, a division of SSP Group, a leading operator of food and beverage brands in travel locations worldwide, to bring the Lift Bar & Grill concept to the airport. With over 50 years of experience, the SSP Group serves approximately a million customers every day. They currently operate approximately 2,000 units in over 30 countries around the world, including 10 locations at YVR.
In addition to Lift Bar & Grill, SSP Canada will open five other food and beverage locations, occupying 14,225 square feet at YVR. The restaurants will include a mix of local as well as modern, world-class international and proprietary brands. Pajo's Fish & Chips serves up locally sourced, but world famous fish and chips; Bánh Shop features traditional Vietnamese street sandwiches and bowls; and Freshii provides fresh and healthy food options. These offerings will be opening throughout 2017 with two additional concepts to be opened in 2019. The entire portfolio will further enhance YVR's award-winning concession program.