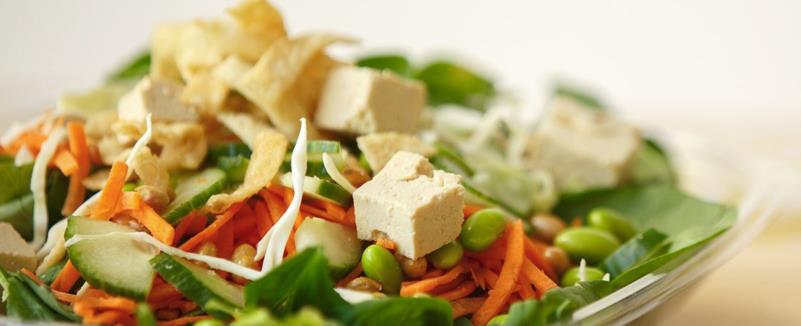 YVR recently celebrated the grand opening of Freshii and the Bánh Shop, two eagerly awaited additions to the food and beverage options at the airport. These new food spots have arrived to provide travellers with an array of options before they hop on board a plane for business or pleasure and take off from YVR.
One reason we are extremely happy to now have Freshii on site is they provide healthy and fresh food options for employees and passengers alike. Located pre-security in the International Terminal, Freshii is both convenient and affordable. Freshii operates in hundreds of locations in cities and countries around the world, and YVR is more than excited to bring this option to our travellers.
In the U.S. Terminal post-security, the Bánh Shop features traditional Vietnamese street sandwiches and bowls. Its signature bánh mì, Drunken Noodles and Summer Rolls leaves you craving more. It's sometimes sweet, sometimes spicy, but never disappointing! We are excited to have Freshii and the Bánh Shop jump on board with us as we further enhance YVR's award-winning concession program.