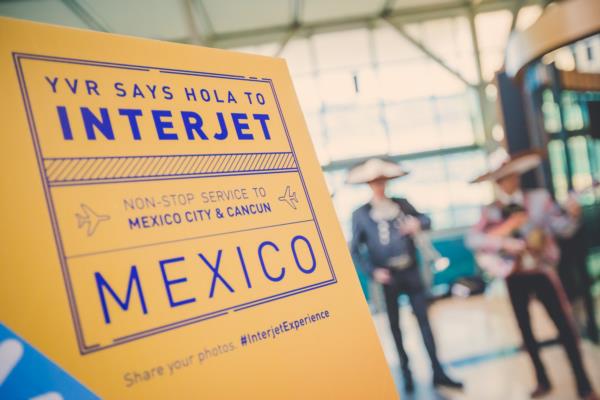 Let's continue your summer vacation dreams this coming winter! Interjet has just arrived at YVR, offering their first services from Vancouver to Mexico City International Airport (MEX) and Cancún International Airport (CUN).
One trip to Mexico will leave you wanting more sunshine during Vancouver's winter months.
Playa Tortugas – Nothing better than calm and relaxing water on clean sands. The beach is popular among the locals and known for its open-air restaurants and serene atmosphere. Can't go to Cancún without hitting one or two beaches!
Chapultepec Park – This one is known to be one of the most popular and beautiful parks in the world. The Chapultepec Park has lakes for travellers to rent boats and the Modern Art and National Anthropology Museums for all enthusiasts.
Delphinus Dreams Cancún – Did someone say swimming with dolphins? Delphinus Dreams Cancun offers a program called "The One", allowing swimmers to bond with one special dolphin for an hour. Maybe you'll be able to find "the one" after a trip to Mexico this winter.
These new services will be operating four times weekly and will create easy access and new connections to Latin America for our travellers, making sunshine a few steps closer than any other time!
For further details on any of the new services and to book, please visit www.interjet.com.