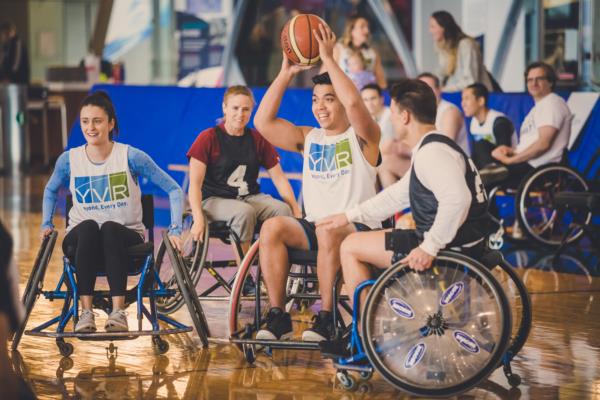 The BC Wheelchair Basketball Society (BCWBS) is a non-profit organization that focuses on promoting awareness of disabled sports. This year, Hoopfest raised $25,000 with the help of community partners, volunteers and participants. All funds raised by the event were donated to the BCWBS to help support their wheelchair basketball programs, provide the necessary sport equipment and advocate for equal opportunity in physical activities.
I had the wonderful opportunity to participate in Hoopfest 2017 with YVR's employee team. Competing against other corporate and community organizations, we took our basketball skills to the court in wheelchairs. The pre-game excitement started off with a run through of wheelchair basics by some amazing coaches, one of them being a Paralympic gold medalist, Robert "Bo" Hedges. The challenge began when we were tasked with dribbling a basketball while maneuvering the wheelchair in different directions. After some warm-up and practice shots, the YVR team was game ready.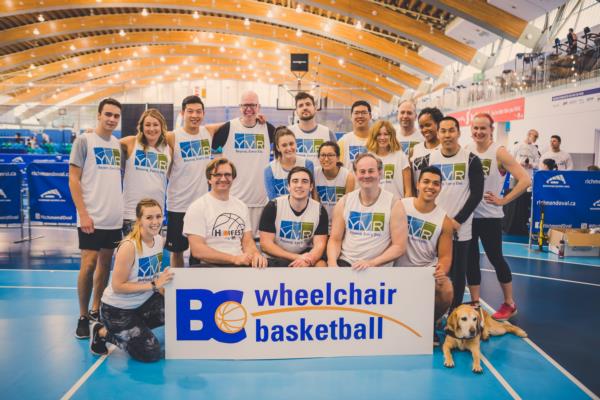 Matching up with other corporate, non-profit and municipal organizations, the basketball game atmosphere was very inviting and friendly for everyone. The fatigue kicked in after my first game and it made me realize the amount of core strength and stamina required by professional wheelchair basketball athletes. Nonetheless, the positive enthusiasm from players on the bench and those on court provided me with the energy to keep pushing until the very end. Not only was Hoopfest an eye-opening experience, it had gave me an invaluable insight into the dedication and hard work that many disabled athletes endure through every day.
For more information on BC Wheelchair Basketball Society's programming and events, check out http://www.bcwbs.ca/ for the latest updates!