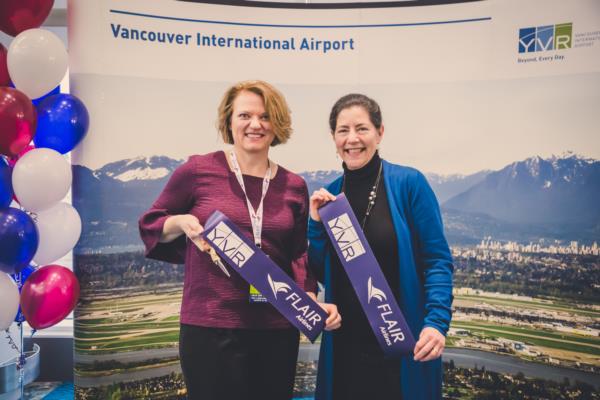 Today, we celebrated the launch of Flair Airlines and its new non-stop services between YVR and Kelowna International Airport (YLW) and Edmonton International Airport (YEG), as well as continued service to Toronto Pearson Airport (YYZ) from YEG.
The year-round service between YVR-KLW and YVR-YEG-YYZ will use a Boeing 737-400 aircraft with a seat capacity for 156 passengers. Each of these services will operate four times weekly.
In business since 2005, Flair Airlines is based in Kelowna, British Columbia. Since last year, Flair has flown over 376,600 passengers on more than 3,090 flights with plans to operate twelve aircraft by spring of 2019 as they expand their network.