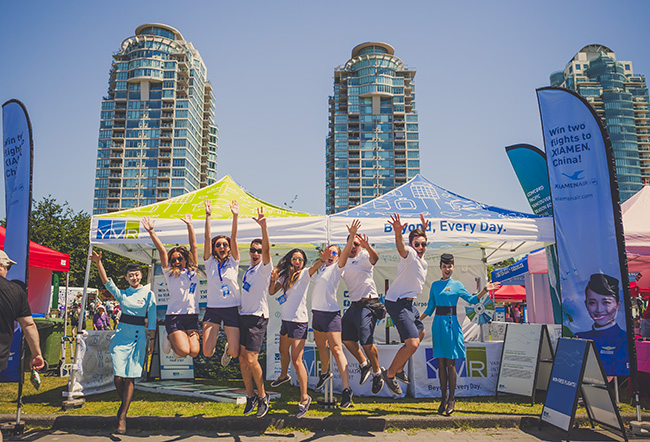 If you were cooling off this past weekend by False Creek you may have noticed hundreds of dragon boaters and spectators there this weekend for the 29th Annual Vancouver Dragon Boat Festival.
One of the largest festivals of its kind in North America, the Vancouver Dragon Boat Festival offered visitors a chance to witness teams from China, the Czech Republic and United States race for a bid for the International Cup.
YVR and Xiamen Airlines were there last weekend to cheer on their favourite racers and to give away a pair of tickets to Xiamen, China - a picturesque destination filled with beaches and European architecture. Contestants were asked to step onto our Xiamen tiles, snap a photo of their feet and share it online with the hashtag #GetPacking.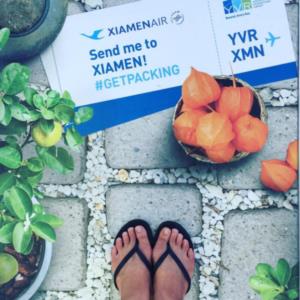 If you missed your chance to win tickets to Xiamen, don't worry. Xiamen Airlines is offering a 7% discount on online bookings until June 30, 2017. As an added convenience, travellers can visit Xiamen for up to 72 hours without a Chinese Visa if they're travelling to another Asia destination.
For more information on the promotion, please email [email protected] or visit xiamenair.com.