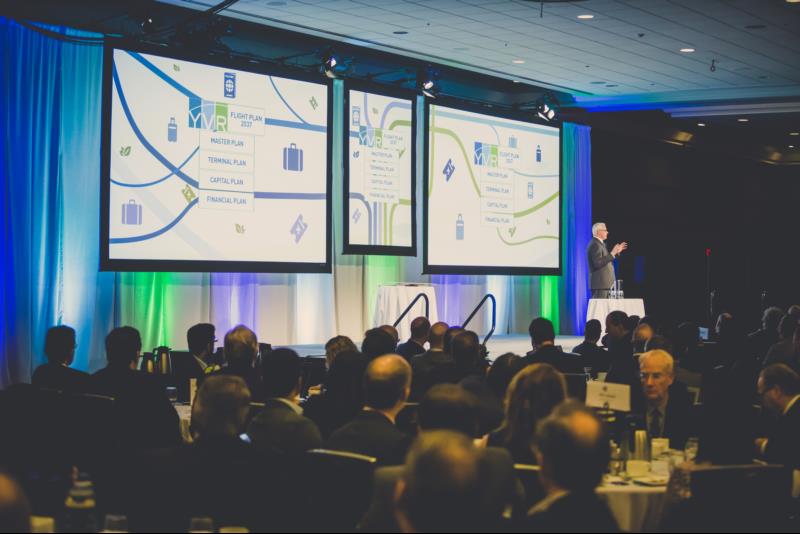 Have you ever wondered what the future YVR could look like? Well, you're in luck because on January 18 I shared this vision with the local business community at my annual Greater Vancouver Board of Trade presentation.
As in previous years, this presentation provided an entertaining look at the year in review—highlighting our record passenger growth, ambitious projects and exciting new developments. And as is tradition, we pushed the creative envelope, with augmented reality, a future terminal flythrough and even an interactive audience Lego mural.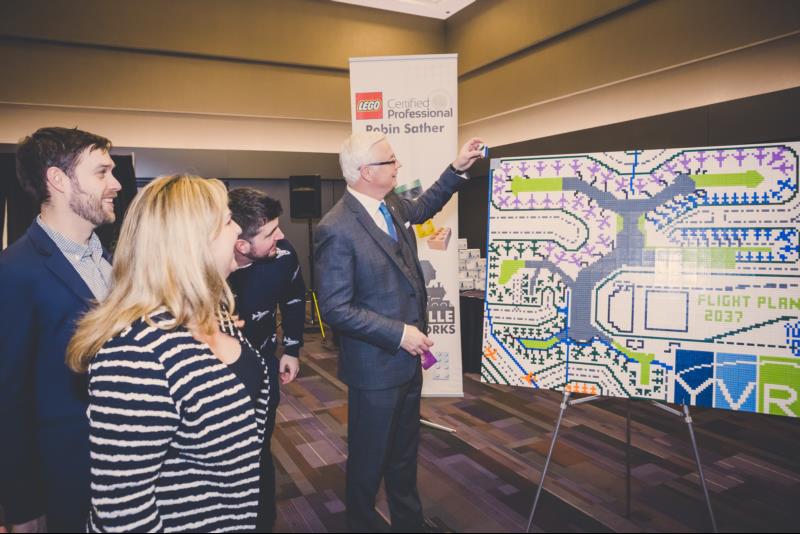 The presentation kicked off the launch of Flight Plan 2037, YVR's growth roadmap, and the second phase of consultation for YVR's 20-year Master Plan. Yes, we have a lot of exciting plans and it's great to have an opportunity to share them with the community. After all, you are the ones who helped us come up with them during our recent Master Plan consultation, and they are indeed designed to better serve you, our valued community partners.
For more information, I invite you to check out the full presentation:
Have a great idea for our future airport? We want to hear from you. We are your airport, after all, and we are committed to delivering a world-class sustainable hub that benefits our region. Check out www.yvr2037.ca for more information on Master Plan consultation.