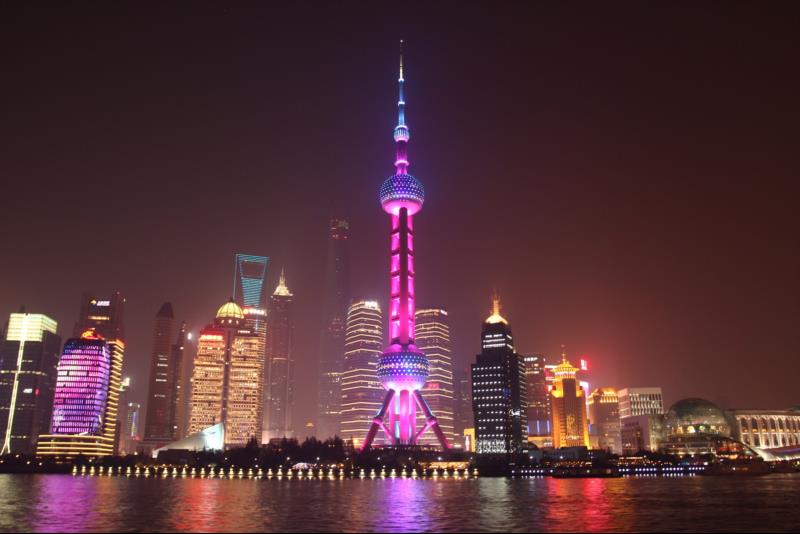 China Eastern airlines now offers non-stop service from Vancouver to three of China's key hubs, Shanghai, Nanjing and Kunming. Although they have been operating from Vancouver to China for the past 12 years, these specific routes create diverse business and tourism opportunities between Canada and China and have a positive impact on the local economy. The service will also further connect YVR's passengers with China Eastern's network, which includes 128 connections in China.
New services such as this are made possible thanks to YVR's new five-year rates and charges program, ConnectYVR. The program provides a highly competitive rate structure and includes rates lower than any other major airport in Canada and competing US airports.
ABOUT CHINA EASTERN AIRLINES
As one of the three major airlines in mainland China, China Eastern flies a fleet of more than 430 long-haul and short-haul aircraft. China Eastern serves nearly 80 million travellers annually and ranks among the world's top 5 airlines in terms of passenger transportation volume.
Shanghai
Shanghai is a hip, contemporary city that's charging into the future with sleek highways and glitzy shopping streets. However, amongst all the modernization you can still stumble upon a more traditional Shanghai with all its character and history. Shanghai museum is the perfect place to get insight into how the city used to be and how rapidly it has changed. Shanghai's most famous attraction is the Bund. This was where the colonial merchants of the late nineteenth and early twentieth centuries traded. Today, this waterfront area is covered with skyscrapers and the famed red and yellow flags of the People's Republic. Shanghai is a shopping haven with everything from designer boutiques to markets with textiles, trinkets and antiques.
Nanjing
On the south bank of the Yangtze River lies Nanjing, the capital of Jiangsu Province. Here you will find historical sights, memorials and museums. The famous Confucius Temple is not only a memorial place for the Great Sage but has a surrounding area bustling with shops and restaurants housed in traditional architectural buildings. In the city center, Nanjing Museum is a must for visitors with a collection of more than 420,000 artifacts on display. Like many major cities in China, Nanjing is the perfect mixture of old and new. Along with the ancient historic sites there are luxury hotels and world-class shopping malls and department stores stocked with plenty of international brand names.
Kunming
Kunming, capital of the Yunnan province in Western China, is known as 'the City of Eternal Spring' for its pleasant climate and flowers that bloom all year long. With a history of more than 2,400 years, it was the gateway to the celebrated Silk Road that facilitated trade with Tibet, Sichuan, Myanmar, India and beyond. Today it is the provincial political, economical and cultural center of Yunnan as well as the most popular tourist destination in southwest China. Kunming is renowned for its delicious and diverse cuisine due to the multi-cultural nature of the province. Famous dishes to try out include Steaming-Pot Chicken, Across Bridge Rice Noodles, and Xuanwei Ham. The local night market is the best place to sample and enjoy a variety of foods.
With direct daily flights from Vancouver to these 3 hubs, there is no excuse not to check China off of your travel bucket list. Happy travels!
About Claire Newell
Claire Newell is a travel expert, author and a recognized authority on the international travel industry. She is the founder and owner of Travel Best Bets, one of the largest agencies in Canada and the best-selling author of Travel Best Bets – An Insider's Guide to Taking Your Best Trips, Ever. She has appeared in top broadcast and print media throughout U.S. and Canada over the last 22 years, including Canada's Global TV network, NBC's Today Show, Fox & Friends, CNN, and others. Claire also writes regularly for print and online publications including Readers' Digest, Today's Parent and more.