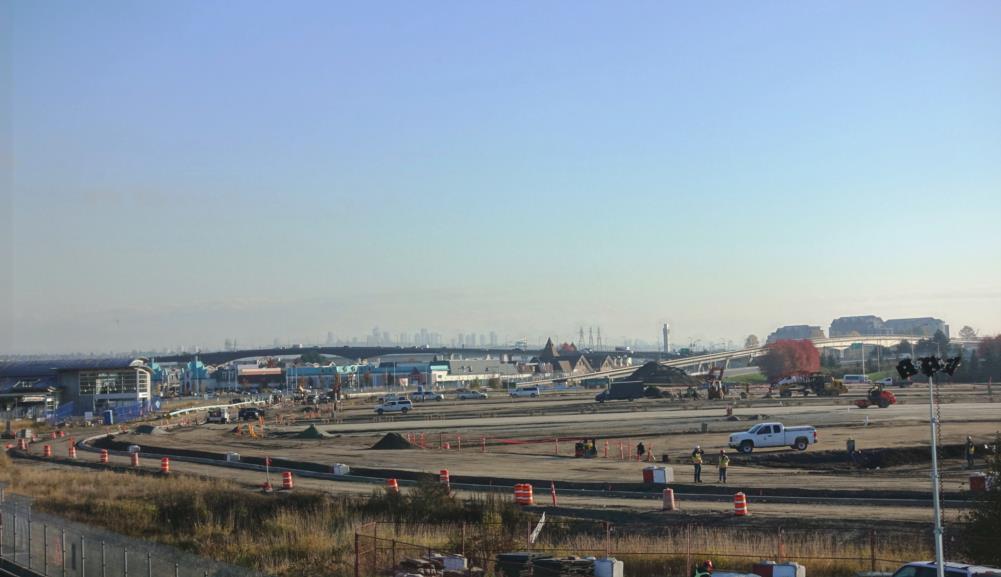 As Canada's second busiest airport, YVR is experiencing incredible growth. In 2016, we welcomed a record 22.3 million passengers, a 9.7 per cent increase over the previous year. We are well positioned to meet and exceed our goal of 25 million passengers by 2020, and Flight Plan 2037 estimates 35 million passengers will travel through YVR annually by 2037.
This growth will provide tremendous economic benefits to the province, the region and the country. It will also require significant changes to our airport.
In order to meet future demand, we are undergoing multi-year expansion projects that will ensure we continue to deliver an exceptional airport experience and to further position YVR as a world-class, sustainable connecting hub.
Major projects will include terminal expansions, taxiway upgrades, a geoexchange system, new ground transportation facilities and much more. We will also provide a variety of new parking options to significantly increase parking capacity, with construction already underway for a new long-term parking option near Templeton Station.
To learn more about these projects, please visit our newly launched construction page at yvr.ca/construction. This site will be updated regularly with all the latest project information, timelines and eventually real-time impacts, such as traffic pattern changes, so you know what to expect when traveling through the airport.
We are committed to providing open, honest and timely information. In addition to updating our website regularly, we will strive to keep the public informed of our progress, and any expected impacts, through regular updates on a variety of communication channels. This may include radio bulletins, ads in local papers, updates to our social media channels, opt-in e-newletters, signage at the terminal and project sites and more.
It is our goal to work efficiently in order to complete the construction in the shortest timeframe possible and with minimal impact to passengers and visitors to the airport, our neighbours and the community as a whole.
We appreciate your patience as we work to deliver a better airport for everyone, and to ensure YVR remains a strong economic generator for the province of British Columbia.