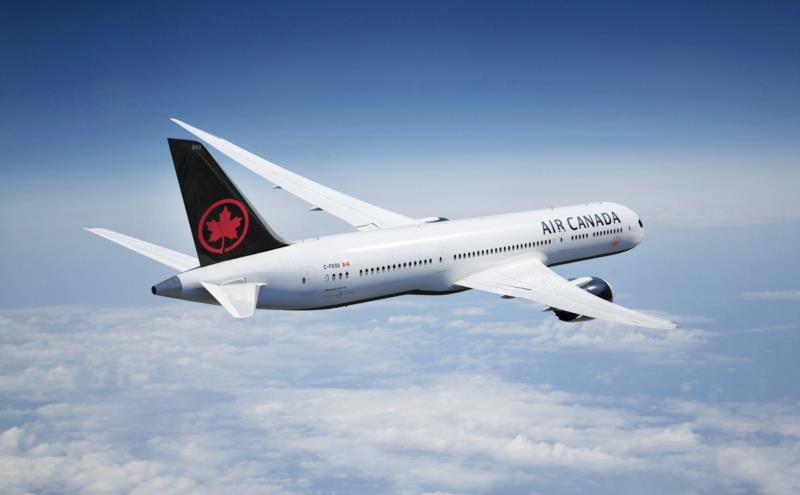 Passengers at YVR will soon be riding in new-look aircraft as our biggest partner just unveiled a major makeover. Air Canada announced the new livery last week at three simultaneous events across Canada that also revealed new uniforms for all Air Canada employees. The updated look is meant to celebrate Canada and is right on time for Canada's 150th anniversary:
"Air Canada's new livery signals a pivotal inflection point in our 80-year history," said Benjamin Smith, President, Passenger Airlines at the event in Toronto, where the airline's largest hub is located. "On the occasion of Canada's 150th anniversary year, with our new livery, new uniforms for our employees, the award-winning international cabin standard introduced with the launch of our Boeing 787 aircraft, and enhanced onboard offerings, the future Air Canada represents the strength of our nation and the future-looking spirit of our airline."
Air Canada's entire fleet of 300 planes will soon sport the new livery that features a black tail, engines and undersides. It also marks the return of the rondelle, the maple leaf in a circle logo, which is prominently displayed on the fin, fuselage and also on the underbelly. The new look of the planes were designed by international design firm Winkreative, headed by Canadian entrepreneur Tyler Brûlé.
The old uniforms had a dark blue along with red lettering and logos, while the new ones will have base colour of black or grey with red lettering and the maple leaf. The staff uniforms are by Canadian designer Christopher Bates.
Air Canada is currently upgrading its fleet with 23 new Boeing 787 Dreamliners and 14 more coming in to service by 2019. Air Canada is also buying at least 45 C Series jets from Bombardier. All new aircraft will be sporting the new look. We love the new look, especially the maple leaf logo on the belly, tell us what you think in the comments below!