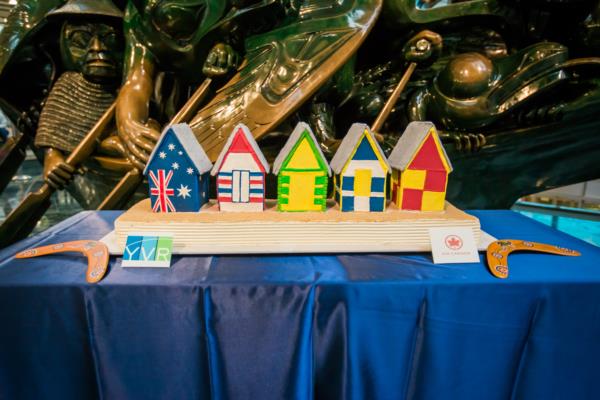 The wait is finally over – it's here! Today marks the first day of Air Canada's new route between YVR and Melbourne Airport (MEL). The new route offers a seasonal four-time weekly service until February 4, 2018 and then will begin year-round service in June 2018.
This route uses the Air Canada Boeing 787-9 Dreamliner aircraft with seat capacity for 298 passengers. This service will contribute 60 new jobs at the airport and contributes $4.7 million to B.C.'s GDP.
Hop on this direct flight to Melbourne and the wonders will be non-stop:
Flinders Street Station – The station has more than 1500 trains and 110,000 commuters passing by every day, making it the busiest suburban railway station down under. As Melbourne's oldest train station, the Flinders Street clock hasn't dropped a minute in 100 years! Now you'll for sure be on time for that Christmas date under the clocks.
Eureka Skydeck 88 – Straight to level 88 in less than 40 seconds? Sign me up. The skydeck offers a truly breathtaking panorama of Melbourne, almost as inspiring and spectacular as the observation deck located in the domestic terminal of Vancouver International Airport.
The Twelve Great Apostles – The Twelve Apostles is among the most well-known tourist attractions around the world, with massive limestone structures 45 metres above the Southern Ocean. This spot leaves all visitors lost for words by its tremendous size and beauty – completely worth the four-and-a-half hour drive from Melbourne.
Air Canada recently announced service to Paris and Zurich and increased service to London-Heathrow with twice-daily flights in summer 2018. Air Canada introduced service to Dallas in February, Denver in May and increased service to Los Angeles and San Jose to six and three times daily respectively, both on May 1, 2017. In the month of June, they also launched new routes to Nagoya, Frankfurt, London Gatwick and Boston.
For further details on any of these new services and to book, please visit aircanada.com.