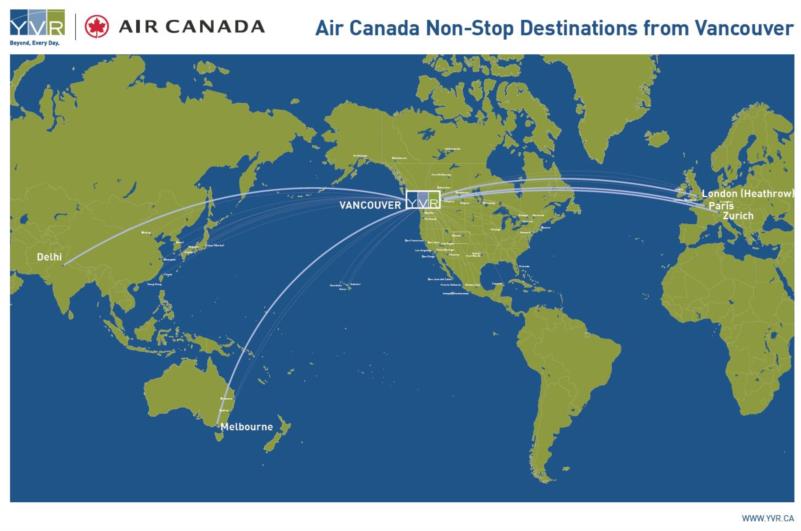 Air Canada announced exciting new non-stop flights from Vancouver to Paris and Zurich, adding new bucket-list destinations for travellers. Air Canada also announced increased service to London-Heathrow with twice-daily flights for summer 2018, and increases to their non-stop Delhi flights from Vancouver that will resume in October with five times weekly service for the 2017-2018 season. To top it off, Air Canada's new Melbourne service will increase from seasonal to year-round before the route even starts operating in December, proof of Air Canada's growing success in their international expansion.
These new routes are in addition to a slew of expanded air services Air Canada and Air Canada Rouge have introduced at YVR since the beginning of 2017. This includes new flights to Denver, Dallas, Boston, Taipei, Nagoya and Frankfurt. The airline also expanded service to San Diego, Los Angeles, Phoenix and San Jose.
Air Canada will operate a Boeing 787 Dreamliner aircraft on all of the five routes announced today. The combined total of these services will add $57.6 million in economic output, $29.9 million in Gross Domestic Product and 378 full time jobs to the B.C. economy. For further details and to book, please visit www.aircanada.com.