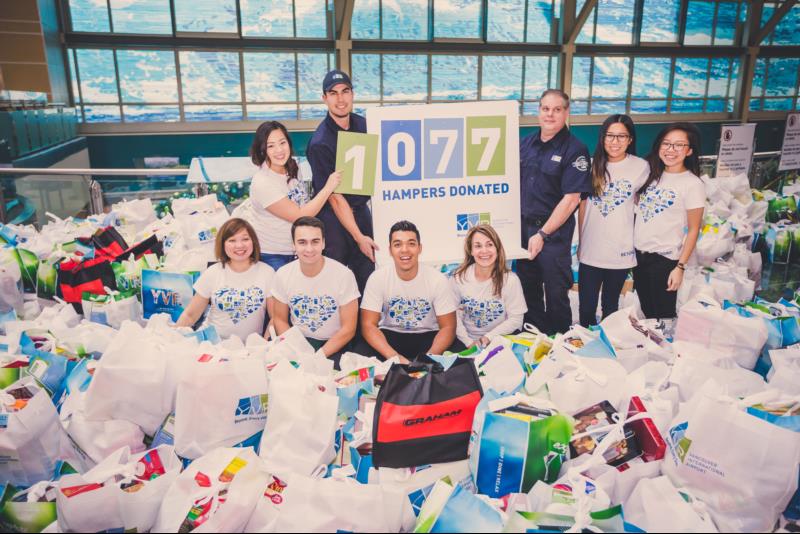 This holiday season, YVR and Quest food exchange partnered up for the 7th annual Holiday Hamper Drive which ran from November 16 to December 7. Hampers flew in from all over Sea Island and it was thanks to our entire community, including our neighbours and business partners, that this was possible.
Last year, we collected over 700 hampers. This year, we blew that record out of the water and collected a total of 1,077 hampers. That's a 53% increase in bags! Our ongoing Community Investment partnership with Quest Food Exchange has helped make quality food more accessible to our local community and your generosity helped more than a thousand families experience a true holiday meal this season.
Quest Food Exchange works to reduce hunger in local communities by providing affordable and sustainable food options in not for profit grocery markets to those who face food security challenges in BC. As Quest's official transportation sponsor, YVR helps with the collection and distribution of surplus food and goods, to help deliver these resources where they're needed most.