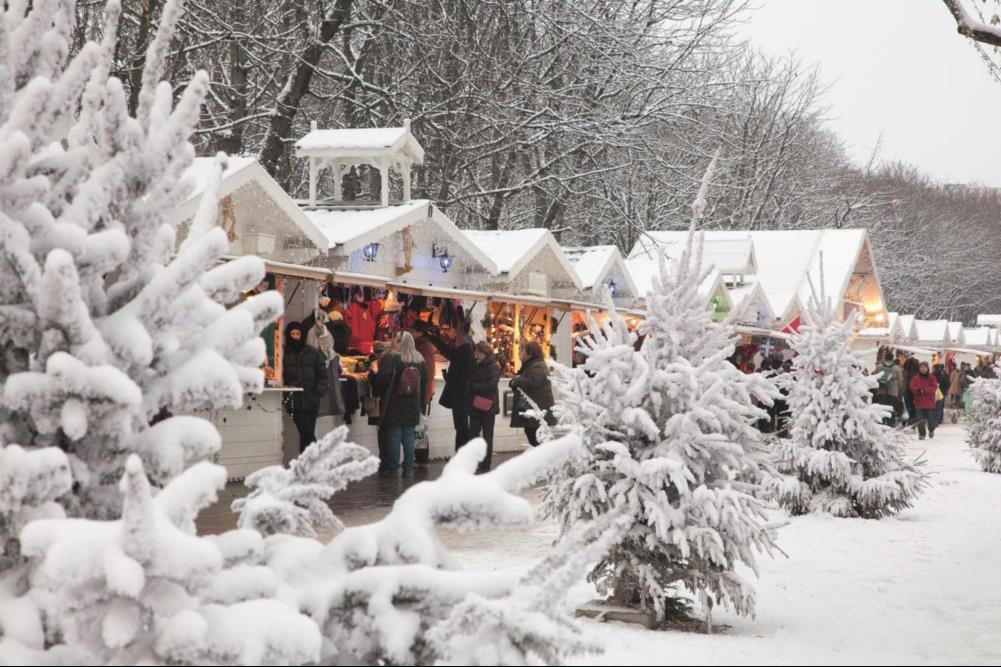 This winter, Air France is flying direct from Vancouver to Paris every Wednesday from as low as $838 round trip. Starting in May of 2018, there will be additional flights on Mondays, with Fridays being added as well in June. This trip uses their Boeing 777-200s, which feature three classes of high quality service.
Travellers flying in Economy will still feel like VIPs. The contoured chair features an adjustable footrest and headrest, as well as retractable armrests, and will come with a pillow and fleece blanket for extra comfort. There is a cup holder available even when your tray table is folded up, a special hook for your headphones, and an electrical outlet and USB port at every seat.
If you prefer to step it up however, Premium Economy offers 40% more space and extra storage. Additionally, the headrest, footrest and leg-rest adapt perfectly to your body. In addition to the feature of Economy, Premium provides noise-reducing headsets and a personal-care travel kit.
For even further comfort, Business class cocoon could be for you. The flat-lying seat offers every passenger direct access to the aisle, spacious multipurpose areas and greater privacy. The two meter bed is of course the biggest feature, with armrests that completely lower and a complimentary pillow and duvet. Getting a good sleep during transit has never been easier or more comfortable. As in Premium Economy as well, your tickets include two checked baggage items and offer SkyPriority paths through the airport.
To make your flight fly by, there is a wide variety of in-flight entertainment available in 12 languages. The offerings are updated every month to include the latest movies, TV series, cartoons, music and games in all classes. A gourmet meal is also available to everyone, as are wines and champagnes that were selected by Paolo Basso, the world's top sommelier in 2013. Your flight will begin with a cocktail (with or without alcohol), followed with meals, desserts and beverages throughout the duration of the flight. There is even a self-service buffet where you can top off your sweet or savory snacks.
Activities
Many people overlook Paris in the winter, choosing to go somewhere tropical instead. However, Paris has a special appeal in these colder months.
If you're lucky enough to be heading over around the holidays, be sure to check out one of their many Christmas markets. Clusters of twinkling lights, hot chocolate, stocking stuffers and warm desserts can be found all across the city until the beginning of January. For an iconic Parisian market, head to Trocadero Gardens, which is just opposite the Eiffel Tower, or the Champs-Elysees. Additionally, the Notre Dame Christmas tree is another festive activity. The decorated tree takes up impressive space in the main square with an accompanying sound and light show inside the Cathedral every half hour. Similarly, Galeries Lafayette features their famous 20-meter tree under a glass dome ceiling and light up their windows which rival the streets of New York. The tree is immaculately decorated and there's sure to be a very festive atmosphere to get you in the holiday mood.
For winter activities after the Holiday season, consider skating around the open-air rink at Hotel de Ville, or even at the foot of the Eiffel Tower! Ice-rinks are generally open until early February, and many are free to enter with 5 euro skate rentals. If skating isn't for you, head up to the second floor of the Eiffel Tower for a magical snow-covered view of Paris.
Don't let the outdoor line put you off visiting the Louvre in the cold either- you can actually enter through the underground. Many visitors are unaware that there is a Metro entrance for the worthwhile cost of only 3 euros. You can then walk through the gorgeous Tuleries Gardens right to the Champs Elysses, where there is also an underground entrance to climb the Arc de Triomphe, so take advantage of that covered wait to warm up.
To take a break from the cold, try out a traditional Arabic bathhouse, such as the Bains du Marais or Le Hammam. Relax in a steam room followed by exfoliating body-scrubs, massage treatments and speciality mint tea. You'll be ready to head back into the cold after that for some exquisite French food.
Another great part about travelling in the winter is that you can fully take advantage of all the amazing food. Use the excuse to warm up and head into every café or bakery, trying out as many decadent French pastries as you can! Laduree is a must, as are any desserts from Angelina's and a croissant from Du Pain et des Idees.
Nothing sounds better to me than strolling around the city of lights covered in snow, with a hot chocolate in hand. Don't write-off heading somewhere colder for the winter; embrace the unique atmosphere and festivities of Paris in winter! Happy travels!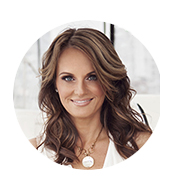 About Claire Newell
Claire Newell is a travel expert, author and a recognized authority on the international travel industry. She is the founder and owner of Travel Best Bets, one of the largest agencies in Canada and the best-selling author of Travel Best Bets – An Insider's Guide to Taking Your Best Trips, Ever. She has appeared in top broadcast and print media throughout U.S. and Canada over the last 22 years, including Canada's Global TV network, NBC's Today Show, Fox & Friends, CNN, and others. Claire also writes regularly for print and online publications including Readers' Digest, Today's Parent and more.