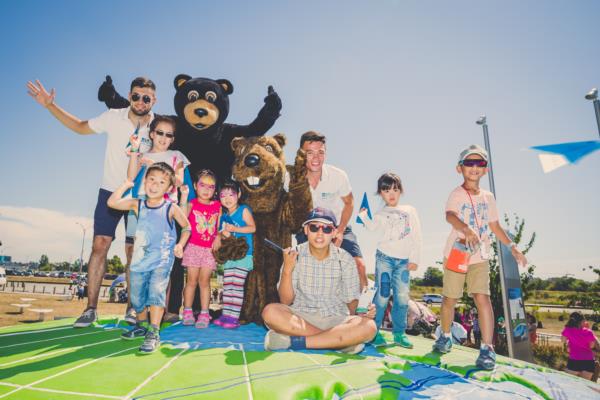 After a successful introductory year, YVR is proud to present the second annual YVR Chill Out on August 19 at Larry Berg Flight Path Park. This year's festival will showcase local artists, food trucks and free activities including YVR's kid-friendly Passport Challenge with an opportunity to win free flights, fanny packs and YVR aviators. To add to the fun, a variety of interactive booths will be hosted by community partners that YVR proudly supports.
When:

Saturday, August 19, 2017, 11:00 a.m. – 3:00 p.m.

What:

YVR Chill Out will feature live performances by Bobs and Lolo, David Morin, Derek Pitts and Fionn. YVR community partner, Latincouver, will also be performing and instructing an interactive dance class. On-site family-friendly activities will include arts and crafts, face painting and community partners such as Canucks Autism Network, Vancouver Aquarium, City of Richmond and St. John's Ambulance. More information on performance times can be found at yvr.ca/chillout.

Where:

Larry Berg Flight Path Park, Russ Baker Way (opposite BCIT), Richmond

Free parking available at BCIT Aerospace Campus. Free shuttle service provided between BCIT Campus, Templeton Canada Line Station and Larry Berg Flight Path Park.
For more information, please visit yvr.ca/chillout.