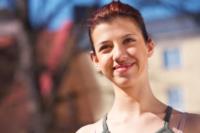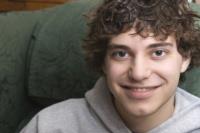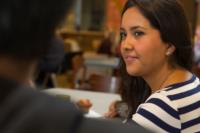 "At a time when I was being consumed by bad mistakes and judgment calls, you took me in and gave me the chance that I wasn't able to give myself. For that I am eternally grateful and forever in debt to you all. Your heart and desire to make a change in this world has helped so many of us tread through the most difficult times of our lives. You've shown us that we have the strength to conquer the world if we want it bad enough."
As a not-for-profit organization, we are proud to invest in local community events and organizations. With donations totaling over $1,000,000 in 2016, YVR continues to partner with a variety of organizations, one of which is Covenant House Vancouver. Their main focus is to support homeless and at-risk youth. After having the opportunity to spend an afternoon there, it was easy to see the immense impact they are making in the lives of homeless youth.
Our time at the Covenant House began with sorting through in-kind donations that are brought in by donors. We were then given an in-depth tour of the facility, which was an eye-opening experience revealing the complexity of managing the various care requirements for young adults.
While walking through the dorms, I felt an immediate sense of support and inclusion. The dorms were filled with handmade artwork, musical instruments and comfy furniture creating a real sense of home. Youths workers are on site 24 hours a day to assist and each person has a dedicated Case Manager assigned. These Case Managers counsel for mental health and addiction and learning new skills, with the ultimate goal of enabling the youth to find a safe and stable home of their own.
A foundation of trust is the first step to helping youth who have dealt with so much trauma and disappointment in their lives. Covenant House works tirelessly to break the cycle of poverty and trauma by providing unconditional love and a second chance at life for those who are willing to work for it. After listening to countless success stories and visiting the facility, it is proven once again why YVR is so proud to support this remarkable organization.