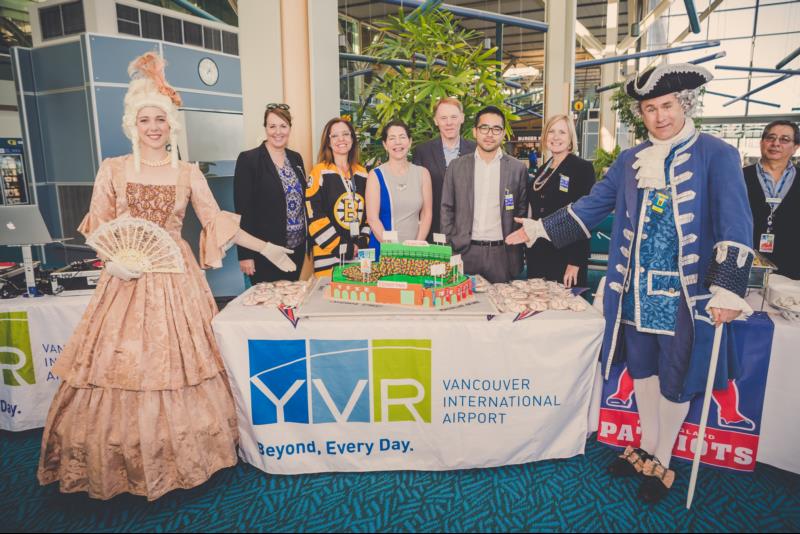 Today we welcomed Air Canada's new route between YVR and Boston Logan International Airport (BOS). This seasonal, daily service is here to let you experience all this historic city has to offer - from the rich culture and landmarks to the fanatics at Fenway - Boston is a true destination city that has to be seen and experienced.
One trip to Boston will leave you wanting to go back to this popular tourist destination as your annual go-to getaway south of the border. Check out one of these can't-miss hot spots that reflect the city and its greatest traditions.
The Freedom Trail – Take a two-and-a-half mile walk down memory lane and make the necessary pit stops at the sixteen monumental sites to discover how Boston played a part in shaping America's rich history. (Bell in Hand Tavern, one of America's oldest bars located along the way, definitely played a big part – so don't miss out!)
Fenway Park – Known to be America's most beloved ballpark, Fenway Park is the place to be this summer for the ultimate sports experience. Even if the Red Sox aren't playing, there's nothing quite like having some peanuts and crackerjacks at the old ball game.
This marks the fifth Air Canada inaugural in June alone at YVR, and we are excited to now offer non-stop flights to one of our most under-served markets that also helps connect inbound US travellers to key markets in Asia.
For further details on any of these new services and to book, please visit aircanada.com.