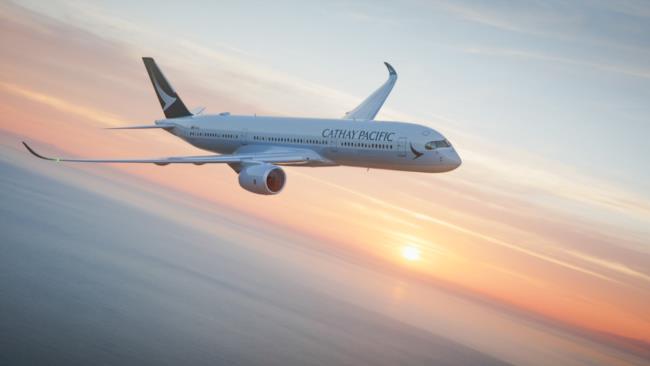 Presently Cathay Pacific has its A350 scheduled to a few long-haul destinations, including London, Auckland and several routes within Asia. However, Cathay Pacific has just announced its first North American route to be operated by the A350.
Cathay Pacific will start 3 flights per week on its A350 flights between Hong Kong and Vancouver beginning March 28, 2017. The flight will operate in both directions on Tuesdays, Thursdays and Saturdays. These additional flights add to Cathay Pacific's existing two daily flights between Vancouver and Hong Kong. This means there will now be 17 flights between Hong Kong and Vancouver, weekly.
The attention to detail on the A350 is amazing. When designing the cabin, the goal was to provide passengers with the best possible sleeping experience, entertainment options and to give them ultimate control of how they want to use the space - for working or relaxing.
The aircraft was built with an extra wide body to provide more space and comfort than typical planes and the cabin utilises this with a focus on sound and sight. The space is quiet with panoramic windows, LED lighting and large overhead compartments.
The A350 Business Class seats are typical of the airline's impressive standards of award-winning long-haul business class seats. The seat turns into a fully flat bed; there is even more storage space and a "do not disturb" and "wake up call" function built into the entertainment system.

If you aren't flying Business Class you will still experience a number of great features in the Premium Economy Class and the Economy Class cabins. There are tablet holders, power outlets and USB ports. Each Premium Economy Class seat has a leg rest which, together with the ergonomically designed seat, allows passengers to adjust their seated position for maximum comfort. The headrest adjusts 6 different ways giving you the best head support.
The A350's inflight entertainment system is state of the art with an interactive user interface and a wider screen in all classes. For a fee, passengers can stay connected online to browse the internet, use emails and connect on social media. Access to the Cathay Pacific website, multiple partner websites and three live TV news channels is available free of charge.
It's not just the interior of the A350 that is impressive. Built with latest generation engines and advanced contraction materials including carbon fibre, there is a 25% improvement in operating costs compared to the previous generation planes. Its engine is the latest Rolls-Royce Trent XWB making the A350 the quietest aircraft in its class and 25% more fuel efficient.
If you get a chance to fly on this incredible aircraft I highly recommend it! With so many routes and flights to choose from why not give Cathay Pacific's spectacular A350 a try on your next long-haul flight to Asia.
Claire Newell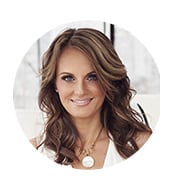 Claire Newell is a travel expert, author and a recognized authority on the international travel industry. She is the founder and owner of Travel Best Bets, one of the largest agencies in Canada and the best-selling author of Travel Best Bets – An Insider's Guide to Taking Your Best Trips, Ever. She has appeared in top broadcast and print media throughout U.S. and Canada over the last 22 years, including Canada's Global TV network, NBC's Today Show, Fox & Friends, CNN, and others. Claire also writes regularly for print and online publications including Readers' Digest, Today's Parent and more.