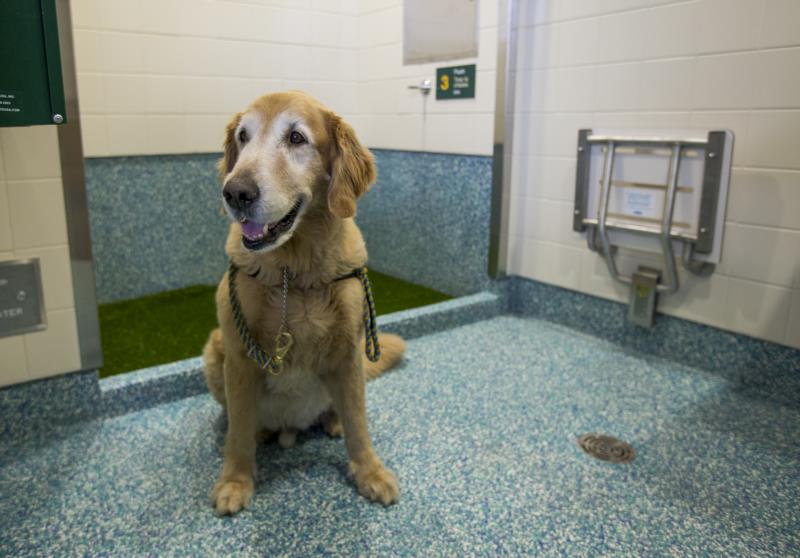 Traveling can be ruff, which is why YVR recently constructed and opened a pet relief area in the United States Departures area, making travelling with a K9 companion all the more convenient and comfortable for both travellers and their four-legged friends. This new dog relief area near Gate 76 has accessible features across the board, including touchless entry, lowered counters and an easy to maneuver interior, making the experience easy and seamless for people flying with pooches. Whether they be companion dogs, assistance animals or adventurous on-board, four-legged flyers, YVR has created a far more accessible and convenient relief area for animals at the airport.
Features:
Touchless entry

Braille signage

Artificial grass area to make pets more comfortable

Lowered counters for individuals using wheelchairs

Large interior for easy maneuverability
Next time you're flying through YVR to the U.S with your pet be sure to paws pre-boarding to check out the new digs! We are so happy to open this facility for the travelling public as we work towards constructing the most accessible airport possible.