It has been a busy couple weeks for inaugural events at YVR. And what better way to end the rush than celebrating Air Transat's new service to Rome!
Starting today, YVR now has its first non-stop flight to Italy—one of the world's most popular travel destinations. To celebrate such a magnifico occasion, we hosted a gate celebration with passengers and special guests. The Vancouver Opera kicked off the event with a performance, followed by speeches from key representatives. And, of course, we had a roman-themed cake: the much loved "Cake-osseum."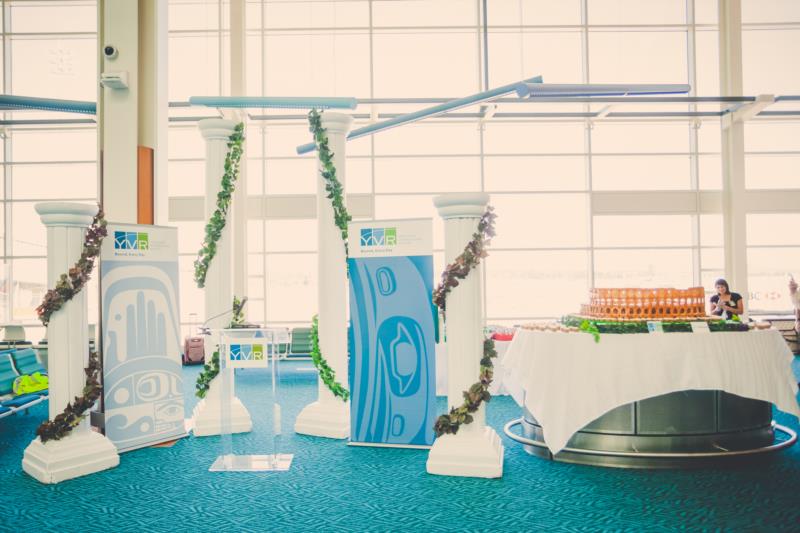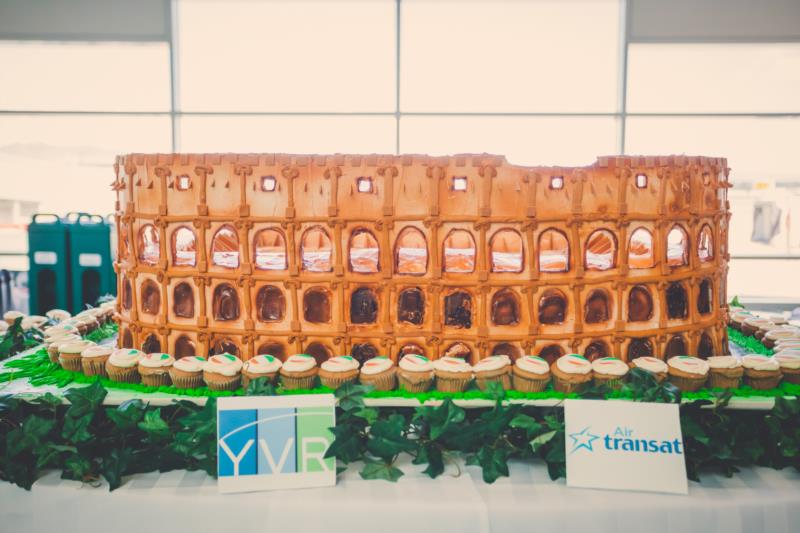 This new service is another milestone in YVR's growth strategy. It connects Vancouver with one of the world's first connecting hubs. It will bring more jobs to the local economy and will encourage the exchange of people and products between our two countries.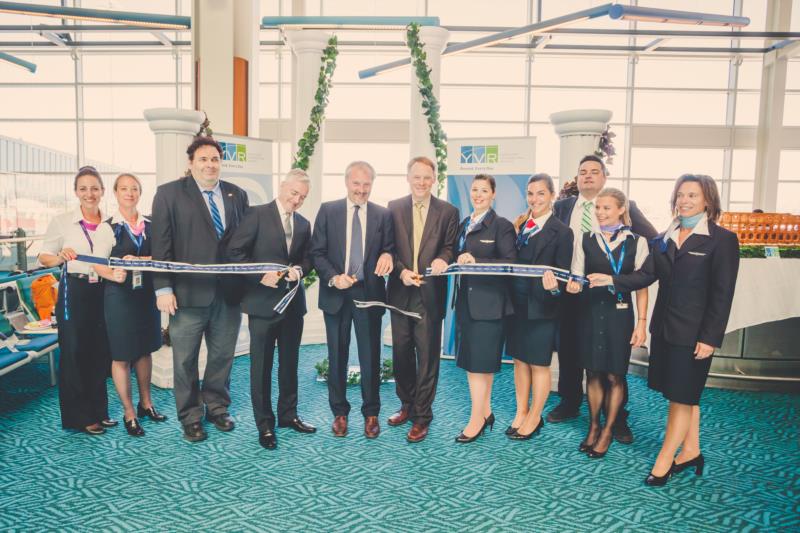 We are thrilled that Air Transat is expanding its reach out of YVR and we appreciate the hard work it takes to make these new services happen. To everyone who made this new service possible, YVR extends a big, warm "grazie."