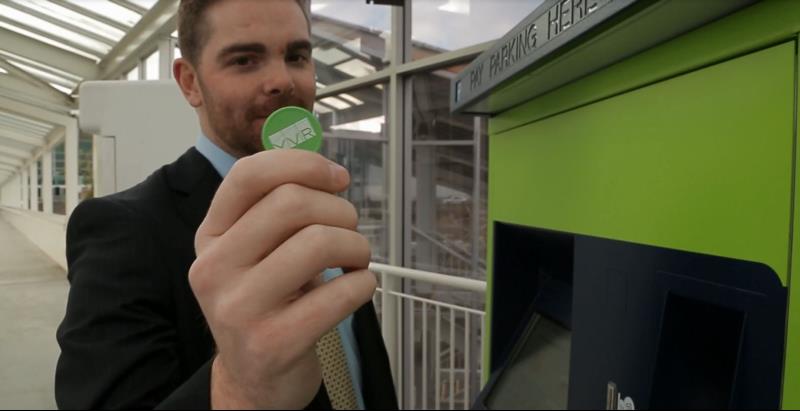 YVR has rolled out a new, green parking system at our Parkade and Value Lot. This new token-based system is the latest example of our commitment to environmental sustainability in that chip-embedded plastic tokens replace paper tickets as a means to reduce waste. The system is easy to use and requires a few simple steps:
Upon entering YVR's Parkade or Value Lot, press the button to receive a green token. Once the token is dispensed, the gate will allow vehicle access to the lot.
Before returning back to your vehicle in the Parkade or Value Lot, you can save time and money by paying with cash, debit or credit at a self-serve Automated Pay Station. The stations are located throughout the Parkade and before the covered walkway in the Value Lot. Once paid, you can use your token to exit through an Express Exit Lane.
You can also provide your token and payment to a Cashier upon leaving the Parkade or Value Lot, or pay by debit or credit in the Express Exit Lane.
Our new sustainable parking system will be rolled out to the jetSet Parking Lot later this year. Looking for more information on the system and how it works? Watch this short how-to video: