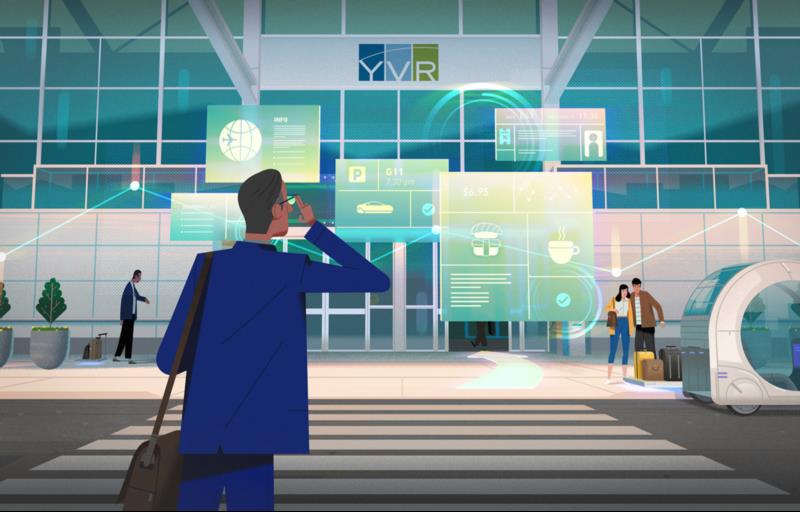 The future is taking flight at YVR and we want you to help us figure out what YVR will look like in 20 years! We recently launched Phase 2 of our Master Plan consultation process at YVR and we are looking to the community for their feedback on what the airport will look like in the year 2037. To get involved in the future of the airport you can sign up for our final Public Workshop on October 4 (pre-registration required by September 28), fill out our online survey at yvr2037.ca/survey or stop by our Open House on October 12 between 4 p.m. and 8 p.m. at the Public Observation Area (above the Domestic Food Court) to put forth ideas on what you would like to see at YVR.
YVR 2037 is a multi-year planning and consultation process that is an integral part of creating YVR's new Master Plan, a roadmap that helps guide us to our future destination. The Master Plan looks forward to the future and creates a 20-year plan (to 2037) that will ensure the best use of YVR's fundamental resource – land.
To help us realize these ideas of the future, YVR also partnered with a Futurist named Nikolas Badminton who came up with 'design fiction', stories meant to imagine what the terminal will look like in the year 2037. Helper robots? Augmented reality? Vertical gardens feeding the whole terminal? It's all part of this fantastical reality and inspired vision for what YVR will look like in 20 years.
YVR is B.C.'s airport, and we want the people of B.C. and our community to have a hand in realizing the future. Visit yvr2037.ca for more info.